Steven Spielberg May Direct Dalton Trumbo's 'Montezuma', With Javier Bardem And Steve Zaillian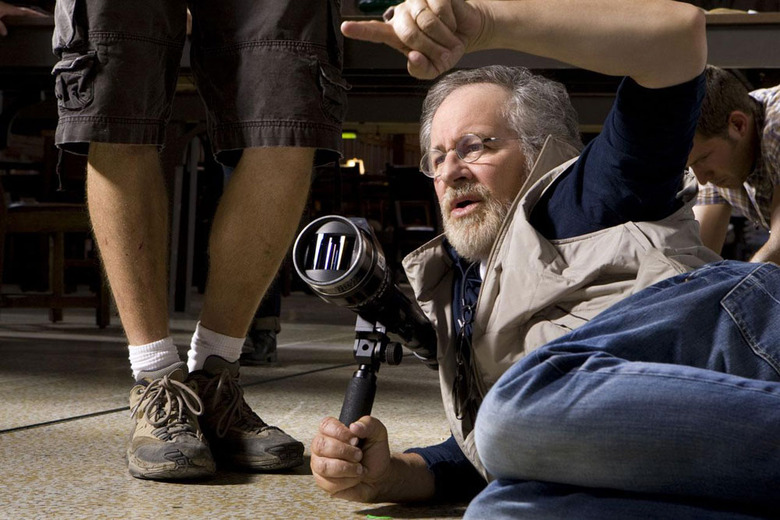 Steven Spielberg has been plenty busy as a producer over the past couple of years, but as a director he hasn't made any moves since 2012's Lincoln. For a while it looked like Robopocalypse would be next, but then it was postponed indefinitely. Some months after that, he wound up dropping American Sniper as well. That left him with no directing projects in his immediate future.
But now, Spielberg may finally be ready to make a move. According to a new report, he's eyeing Montezuma, the legendary 50-year-old script by Spartacus scribe Dalton Trumbo. And he's not the only one interested. Javier Bardem and writer Steve Zaillian are apparently interested as well. More details after the jump.
Montezuma is the rare project that's achieved fame without ever actually getting made. Trumbo originally turned in the screenplay in 1965, when Martin Ritt was attached to direct the movie with Kirk Douglas in the starring role. (To put things in perspective, Spielberg was a teenager when all that was going on.) The epic centered on Montezuma, the Aztec emperor, and his bloody clash with Spanish conquistador Hernán Cortés.
Bardem is circling the part of Cortés, and the story will be told from his character's perspective. Bardem is coming off of Ridley Scott's The Counselor, and will be seen later this year in Pierre Morel's The Gunman. Zaillian recently wrote Exodus, which Scott is directing for Fox. He previously worked with Spielbeg on the Oscar-winning Schindler's List. (Another recent possible Spielberg film was Gods and Kings, another Moses movie, but Spielberg dropped out of that last year, and Scott's Exodus will be the big Moses movie that hits first.)
If Spielberg signs on to direct, it'll probably be his next film — but that's still a big if at this point. Interestingly, Montezuma isn't the only never-produced film Spielberg's shown interest in lately. A couple of months back, we learned that he was producing an HBO miniseries version of Stanley Kubrick's Napoleon.