First Image From Clint Eastwood's 'Jersey Boys' Takes Center Stage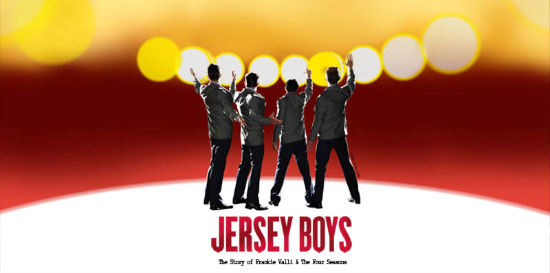 The first image from Clint Eastwood's adaptation of the Broadway musical Jersey Boys is now online. It doesn't feature any stars, however, just the four members of the Four Seasons at the heart of the show, played by John Lloyd Young, Erich Bergen, Vincent Piazza and Michael Lomenda. What's interesting about the image is it looks almost like a carbon copy of the Broadway show. Is Eastwood doing a more theatrical film adaptation, ala Chicago? Or will it be more realistic, like Les Miserables? We'll discuss below.
The image is from Warner Bros., but we first saw it posted by the Film Stage. Here goes.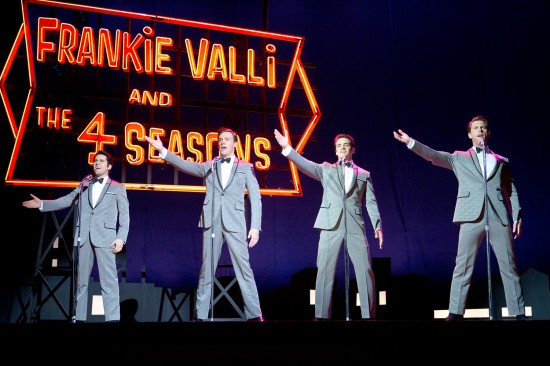 This photo either reveals that Eastwood's film borrows visuals from the stage production, or this is just one of the many TV performances the Four Seasons have over the course of the show. I'm guessing the latter. Either way, it's a new look for Eastwood, and a welcome and intriguing one. What do you think?
Jersey Boys opens June 20.
Clint Eastwood's big screen version of the Tony Award-winning musical tells the story of the four young men from the wrong side of the tracks in New Jersey who came together to form the iconic `60s rock group The Four Seasons. Their trials and triumphs are accompanied by the hit songs that influenced a generation, and are now being embraced by a new generation of fans through the stage musical.