Star Wars Bits: Boba Fett Spin Off Written By Lawrence Kasdan; Plus Ralph McQuarrie, The Inquisitor And Rose Parade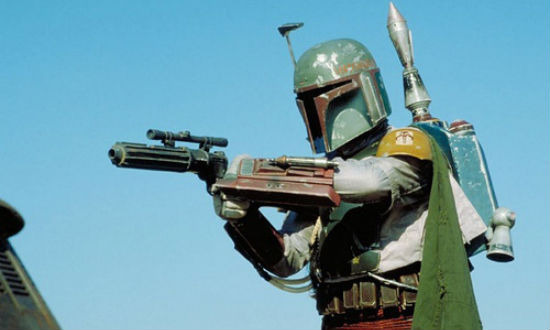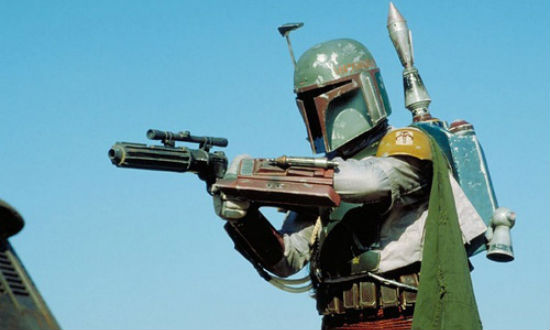 The Star Wars spinoff written by Lawrence Kasdan is, in fact, a Boba Fett movie. So says Hollywood director and animator Jon Schnepp. Read about that, and the following, in this edition of Star Wars Bits.
Get a good look at the Star Wars Rebels villain The Inquisitor via his toy.
Watch Star Wars highlights from the Tournament of Roses parade.
Read about the upcoming Random House book Maul Lockdown.
Sideshow Collectibles reveals Star Wars toy designs by Ralph McQuarrie.
Rumors have swirled for months that one of the two Star Wars spinoff movies, written by Lawrence Kasdan and Simon Kinberg and scheduled for release in 2016 and 2018, will be about Boba Fett. Now Jon Schnepp, best known for his work on The Venture Bros.  and Metalocalypse, tells AMC Movie Talk he knows, for a fact, the Kasdan film is Boba Fett.
One of them is Boba Fett. It is. I know. I know for a fact. I will never reveal my source, but it is the one written by Lawrence Kasdan.
It's 100% plausible Schnepp would have a good source on this. He worked with Cartoon Network, which aired The Clone Wars, for years, so he surely has some friends on the inside. The quote comes up at 4:10 into this clip. Thanks to AMC via JediNews for the heads up.
The official Star Wars website didn't break any major news over the holiday break. Instead they kept it simple, revealing the toy for The Inquisitor, the main bad guy in this year's Star Wars Rebels.
Star Wars and the annual Tournament of Roses parade go hand in hand. George Lucas was once the Grand Marshall of the parade, which regularly features music and groups themed to a galaxy far, far away. Below, check out a video of some highlights.
Later this month, a new Darth Maul centric spin-off book called Maul Lockdown will hit shelves. Written by Joe Schreiber, it takes place before the events of Episode I: The Phantom Menace. Jedi News says a 65 page excerpt from the book was online, but it seems to have been taken down. Instead, the official page has this description:
Set before the events of Star Wars: Episode I The Phantom Menace, this new novel is a thrilling follow-up to Star Wars: Darth Plagueis.
It's kill or be killed in the space penitentiary that houses the galaxy's worst criminals, where convicts face off in gladiatorial combat while an underworld gambling empire reaps the profits of the illicit blood sport. But the newest contender in this savage arena, as demonic to behold as he is deadly to challenge, is fighting for more than just survival. His do-or-die mission, for the dark masters he serves, is to capture the ultimate weapon: an object that will enable the Sith to conquer the galaxy.
Sith lords Darth Plagueis and Darth Sidious are determined to possess the prize. And one of the power-hungry duo has his own treacherous plans for it. But first, their fearsome apprentice must take on a bloodthirsty prison warden, a cannibal gang, cutthroat crime lord Jabba the Hutt, and an unspeakable alien horror. No one else could brave such a gauntlet of death and live. But no one else is the dreaded dark-side disciple known as Darth Maul.
Finally, Sideshow Collectibles continues their awesome run of Star Wars collectibles with the announcement they'll release figures based on the original designs of late, great artist Ralph McQuarrie. Here's the tease;