This Week In Trailers: Espérance, Meet Me There, For No Good Reason, Maidentrip, $50K And A Call Girl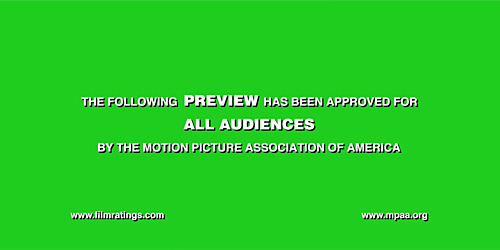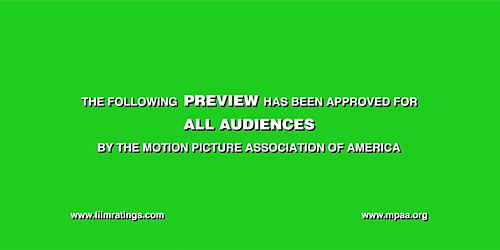 Trailers are an under-appreciated art form insofar that many times they're seen as vehicles for showing footage, explaining films away, or showing their hand about what moviegoers can expect. Foreign, domestic, independent, big budget: What better way to hone your skills as a thoughtful moviegoer than by deconstructing these little pieces of advertising? This week we kick off '14 with some sexy French people, a cryptic thriller, the artist who helped bring Hunter S. Thompson's vision into full view, take one last go at life before we die, and sail solo in the ocean at the crusty age of 14.For No Good Reason Trailer
Raw and without any filter.
One of the things that is captured so well here, a movie chronicling the creative exploits of artist Ralph Steadman, is how we see the artist as he is and not as how narrative draw, Johnny Depp, would want us to with a drawn out, hyperbolic, praise fest. It simply captures the wild and woolly ways of a man who has a sensibility that would absolutely attract someone like Hunter S. Thompson. Documentarian Charlie Paul evenhandedly presents us with a man who obviously possesses a great amount of talent and an inner voice that is able to express so much in the paintings that could trigger nightmares. While the trailer is thin on the narrative the real charm here is seeing the process of painting, of realizing and interpreting someone else's vision, that's the genuine draw.
Meet Me There Trailer
If only more indie efforts wore their hearts openly like this.
Filmmaker Lex Lybrand has popped up in this column more than once before and it's for good reason. He's been consistently crafting, chiseling, creating movie after movie without going back to the same well. This one's no different because there is some serious looking evil oozing from the edges of this. There is savagery, blood, violence, and is completely devoid of any narrative exposition or explanation. Glorious. What this manages to generate, though, is a curiosity about what is happening here and why it's happening in the first place. We're not let in on the reasons why people are getting sliced and diced and why people are sitting in random fields all alone but that's the joy in being handed a puzzle that we have to put together ourselves. The musical choice is spartan but, again, that's exactly the angle for something that doesn't want to bludgeon us with its message. It's disparate images just enhance the overall creep factor.
$50K and a Call Girl TrailerJessie Wiseman made Bellflower work for me.
Her unique look and natural manner of acting genuinely placed the movie above so many other independent features simply because she was so disarming. Here, then, is something that looks like it will rest, somewhat, on her shoulders if the trailer is any indication. If you can get past the fact that she's a woman of the night who will of course, obviously, inevitably fall for our fatal patient there appears to be a gentle manner of way she moves and interacts with us. Director Seth Grossman appears to be going for a very specific performance and there's a sense he has it. Whether the movie works based on this premise or not remains to be seen but I'm entranced by its fluidity and pacing.
Espérance Trailer
A) Yes, it's a movie but, damn, who are these kids who can live a life so carefree and unencumbered by anything?
B) This trailer is like watching a slow, orchestrated dance between two people who are intensely into one another.
The wonderful thing about director Benjamin Poffley's film here is that we haven't a clue what any of this is all about and that's just fine. We're not really supposed to have an inkling what is happening or wonder who these people are, it's the equivalent of someone sliding you the passenger side and someone else taking the wheel, because it's a lovely stroll down the passageways and byways of something really intimate. I'd be remiss if I didn't mention something about the musical selection. C'est magnifique. When the horns come in, it just slowly cuts through everything so sensually and aurally that this movie's aesthetic is perfectly realized with hardly using a word. The sense of place, of weather, of space, is delightfully defined and teases you just enough that you wonder who these people are and what is in store for us should we want to find out what's up with this ridiculously good looking man in the red leather Member's Only jacket.
Maidentrip Trailer
How many of us had the wherewithal at 13 or 14 to do something so daring?
If you want to debunk the adage that children should be seen and not heard, this is one way to do it. Director Jillian Schlesinger's document of a girl who wants to see the world on her own terms, her own way, looks incredibly powerful when you realize that there is no one else filming but this teen but herself, that she is alone at sea, but has such a lust for life that she braves the elements to take a journey of a lifetime. It certainly, and immediately, makes you assess what goals you've set for your self while being inspired by the intelligence, maturity and boating acumen of this sailor. Forget the Katy Perry's of the world who are teaching girls about the importance of being busty, lusty and snappy, because this trailer breezes through setting up why we're all here and then gets right down to it. We see our hero on the high seas, navigating her ship and being as free as any person could. That is real inspiration. This is real girl power.
Interesting side note, according to the film's publicity team: It is important to note that Laura did all of the filming on her handicam while alone at sea but that she was joined by the director and cinematographer for all of her adventures on land and at port.
Nota bene: If you have any suggestions of trailers to possibly be included in this column, even have a trailer of your own to pitch, please let me know by sending me a note at Christopher_Stipp@yahoo.com or look me up via Twitter at @Stipp
In case you missed them, here are the other trailers we covered at /Film this week: