Red-Band FYC Trailer For 'Blue Is The Warmest Color' Spotlights Adele Exarchopoulos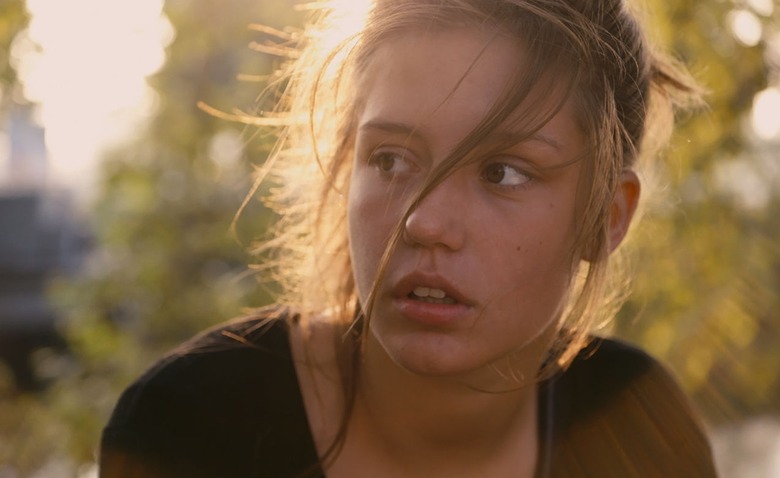 After a triumphant premiere at Cannes this spring, Blue Is the Warmest Color got some negative attention this fall when stars Léa Seydoux and Adèle Exarchopoulos told press that working with director Abdellatif Kechiche was a "horrible" experience and that they'd never work for him again.
The question of whether Kechiche pushed his stars too hard is still open, and based on the director's statements may even be headed to court. But it can't be argued that his methods, however brutal, got results. Overnight, Blue Is the Warmest Color transformed Exarchopoulos from a virtual unknown (at least in the States) into an international sensation.
And IFC Films would very much like you to remember that. The U.S. distributor for the French film has just released a red-band For Your Consideration trailer highlighting Exarchopoulos' stunningly raw, tender performance. Check it out after the jump.
Blue Is the Warmest Color won't get any recognition in the foreign film category at next year's awards ceremony, thanks to the Academy's complicated eligibility rules, but Exarchopoulos is still eligible for a Best Actress nomination. While the NC-17 nature of the film may prove a bit much for some viewers, that didn't stop Exarchopoulos from earning the Palme d'Or at Cannes alongside Kechiche and Seydoux. She and Seydoux were the first actresses to do so.
It's always possible she'll prove equally popular among Academy voters as she did the Cannes jury, though she's got her work cut out for her on that front. At present, Oscar prognosticators seem to consider her a potential dark horse but nothing close to a lock for one of the five Best Actress slots. She's also far less experienced than the competition, which includes Emma Thompson, Judi Dench, and Meryl Streep.
Whatever happens with Exarchopoulos and her Oscar campaign, there's no denying that her performance is one of the year's most interesting. Here's hoping we'll see a lot more of this young French star in the years to come.