'Helix' Promos: Ron Moore's New Show Promises There's A Price For Playing God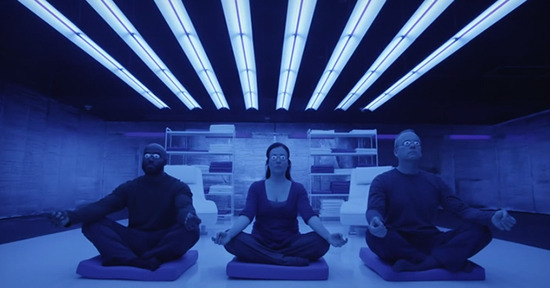 Battlestar Galactica revival mastermind Ron Moore has a new sci-fi show coming in 2014. Helix follows a group from the Centers for Disease Control that travels to the Arctic to research the outbreak of a disease. There, they find that things are really much worse and more life-threatening than they thought. The cast is led by Billy Campbell (Once and Again) and Hiroyuki Sanada (Revenge, Lost).
It's been a couple of months since we posted the first teaser for Helix, but a few new videos showed up this week. In fact, there are quite a few, which tease tone and horror more than specific plot points, and we've got them all below.
All promos come from SyFy's YouTube page.
If you missed it, this character trailer introduces many of the show's players:
Helix is an intense thriller about a team of scientists from the Centers for Disease Control who travel to a high-tech research facility in the Arctic to investigate a possible disease outbreak, only to find themselves pulled into a terrifying life-and-death struggle that may hold the key to mankind's salvation or total annihilation. However, the lethal threat is just the tip of the iceberg, and as the virus evolves, the chilling truth begins to unravel.
Campbell is Dr. Alan Farragut, leader of the Centers For Disease Control's Special Pathogens Branch. At the Arctic Biosystems base, he finds Dr. Hiroshi Hataki (Sanada), who may have a hidden motivation or two. Kyra Zargosky is Farragut's ex-wife and colleague Dr. Julia Walker; Jordan Hayes and Catherine Lemieux are Doctors Sarah Jordan and Doreen Boyle, members of Farragut's rapid response team; Mark Ghanime is Major Sergio Balleseros, the Army liaison for Farragut's group; Meegwun Fairbrother is Arctic Biosystems' head of security Daniel Aerov; and Neil Napier is Farragut's brother Dr. Peter Farragut, a scientist at Arctic Biosystems.
Helix premieres Friday, January 10 at 10/9c on Syfy.