Theme Park Bits: Harry Potter, Despicable Me, Stitch And Roller Coaster Innovation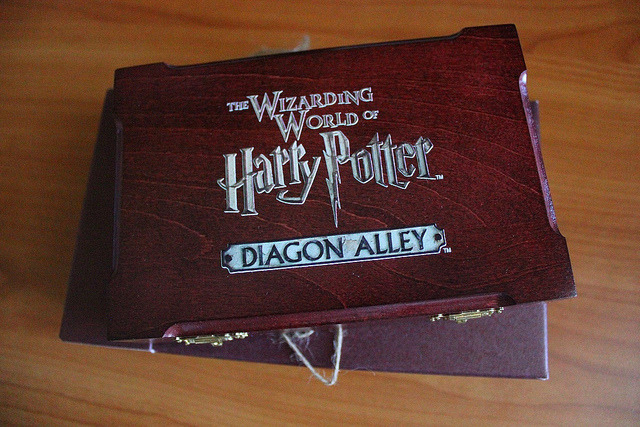 Construction, expansion and invention are all in this edition of Theme Park Bits. Below, read about the following.
Walt Disney Imagineers have invented reclining roller coaster seats.
Disney has purchased more land in Tokyo for possible theme park expansion; Plus Stitch takes over for Captain EO.
See photos of Despicable Me and Harry Potter construction at Universal Studios Hollywood.
Check out some early promotion for the Diagon Alley Harry Potter expansion at Universal Studios Orlando.
A milestone was achieved during the construction of Shanghai Disneyland.
There's no word on exactly when or where it's going to be used but Disney and More has posted an article about a patent filed in 2011 by Disney Enterprises for a roller coaster seat that reclines. It's pretty crazy. Read more at that link, and here are a few images.
Maybe those seats will be used at Disneyland in Tokyo. Stitch Kingdom reports they've purchased about six acres right next to the park, spending about $90 million. On a related note, Tokyo Disneyland is closing their Captain EO ride in 2014. It will be replaced by an as-yet untitled ride which will allow attendees to interact with Stitch. Appropriately enough, you can read more on Stitch Kingdom.
Universal Studios Hollywood has two major expansions going on currently as well – The Wizarding World of Harry Potter and a "Minion Mayhem" Despicable Me ride. Here are photos of that construction going on at each the week before Christmas via Inside Universal.
Peter got this promo item in the mail to remind him The Wizarding World of Harry Potter in Orlando, FL is getting a Diagon Alley expansion.
.@UniversalORL is getting ready to announce more Harry Potter Diagon Alley details — a key came in the mail pic.twitter.com/samLsW7mLU

— /Film (@slashfilm) December 19, 2013
Want to see more? Me too. Inside the Magic has a full unboxing video, which you can see below, as well as a bunch of photos (including the header image at the top of this article.)
Finally, Disney and More reports the first official building of Shanghai Disneyland, part of "Disney Town," was completed earlier this week. You can read more at that link.