Superhero Bits: Amazing Spider-Man 2, Thor, Daredevil, Catwoman, Batman Vs. Superman, Hellboy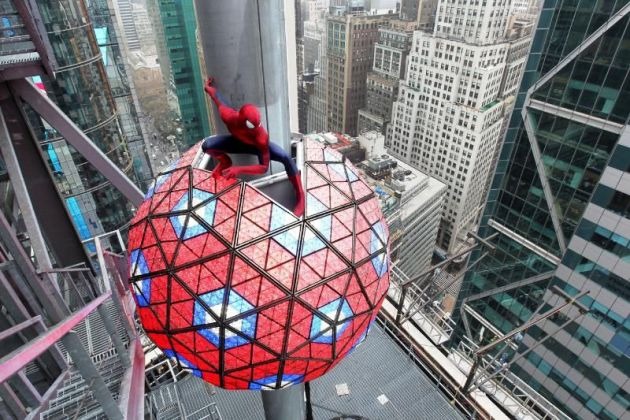 Who are the most popular superheroes on social media? When can you see The Amazing Spider-Man 2 on New Year's Eve? Did Mattel make a Batman Utility Belt? What does Benedict Cumberbatch look like as the Joker? How much is Thor's castle? Want to see Catwoman play Batman's theme on the piano? Read about all this and more in today's Superhero Bits.

Mashable created the above infographic.Superhero Hype believes the latest Amazing Spider-Man 2 viral update teases the Enforcers.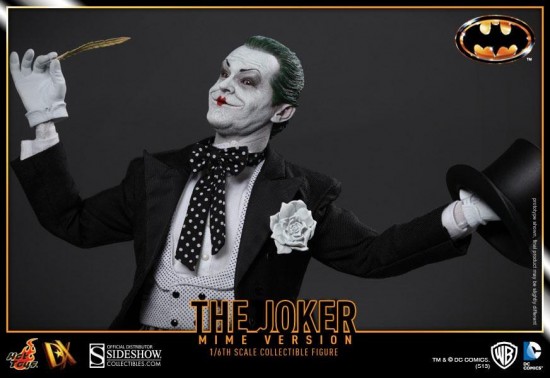 You can win the Joker from Hot Toys over on Sideshow Collectibles as part of a 12 Days of Christmas promotion.
Movies.com has a fantastic article on some old superhero toys of the 1990s. Batman, X-Men, it's all here.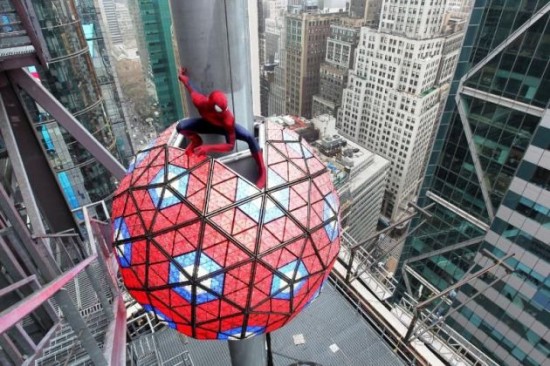 The Times Square website (via CBM) posted the following Amazing Spider-Man 2 New Years Eve schedule:
9:57 p.m. to 10:00 p.m.
Hourly Countdown with Spider-Man
As we approach the New Year, Spider-Man joined by Marc Webb, the Director of The Amazing Spider-Man 2™ movie will appear at the Nivea Countdown Stage to wish the Times Square revelers "Happy New Year"; and lead the ten second countdown to the 10 o'clock hour accompanied by colorful pyrotechnic effects atop One Times Square. Marc will also read some of the Confetti Wishes to be mixed into the confetti release at midnight and share his wish for the New Year. After the countdown, a Happy New Year video message from Emma Stone will be featured.
10:50 p.m. to 10:53 p.m.
Exclusive Times Square Clip From The Amazing Spider-Man 2™ movie
Gamma Squad lists the top 15 comic books of 2013.Matty Collector is selling this Batman utility belt at that link. Above is an in-depth video.
Due to the amount of graphics and images included in Superhero Bits, we have split this post over TWO pages. Click the link above to continue to the second page of Superhero Bits.

On Friday, Kapow Posters will be selling this Hellboy poster by Jeremy Wheeler. Learn more at this link.
A fan artist has reimagined the Joker, if he was played by Benedict Cumberbatch.
Movoto did this infographic about Thor's castle. Seems a bit under-valued, don't you think?
If beards meticulously trimmed to look like superhero logos is your thing, Like Cool has the gallery for you.
MovieWeb talked to Amy Adams about Batman vs. Superman.Stan Lee thinks Thor's flying makes more sense than Superman's.World of Heroes shot a video of a woman dressed as Catwoman playing Danny Elfman's Batman theme on the piano.
If you missed it, Paul Scheer did a podcast about the making of Ben Affleck's Daredevil.