'Inside Llewyn Davis' Featurette Explores The Film's Sound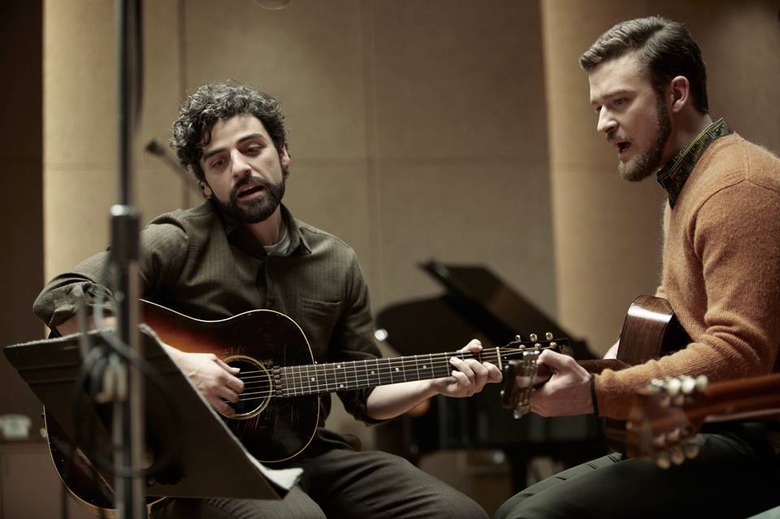 More than in most of the Coen Brothers films, the music of Inside Llewyn Davis is essential to the story. Character facets are revealed through the songs various musicians play, and the actors' musical performances are as essential as their dramatic turns.
The SoundWorks collection has turned its attention to the film to create a video in which production mixer Peter Kurland and re-recording mixer Greg Orloff talk about the practical aspects of capturing and presenting the performances. Then there's a long interview with the film's music producer T-Bone Burnett, who discusses his work with the Coens.
Thanks to The Film Stage for pointing out this interview with Dave Poland about Burnett's work on the film: