Germain's Most Anticipated Films Of 2014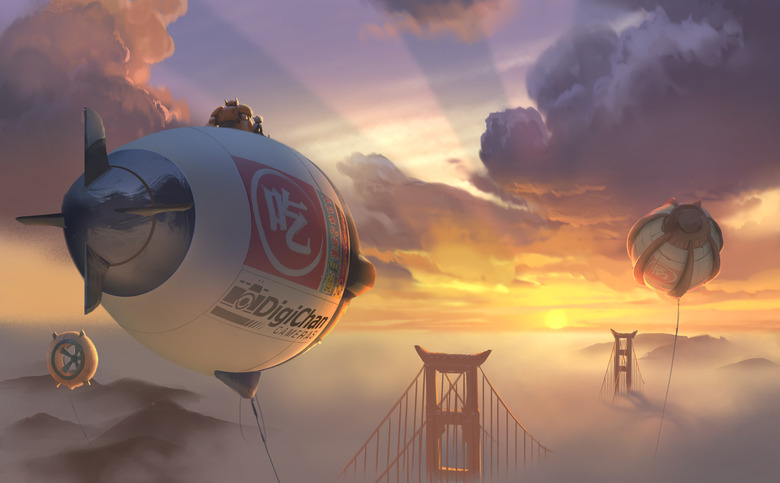 The movies of 2013 were great and we're all anxiously anticipating 2015, but let's not overlook 2014. While the upcoming calendar isn't packed as full of blockbusters that make film fans salivate, 2014 has some pretty awesome looking movies from several of the best filmmakers in the world. It has its share of massive franchise films too and while maybe they're not Star Wars, Jurassic Park, Terminator or Batman fighting Superman, I'll take Christopher Nolan, Paul Thomas Anderson, Cameron Crowe, Wes Anderson, the Wachowksis and David Fincher any day.
Below, read my top ten anticipated films of 2014.
First up, here are ten other movies I'm anticipating highly, but just not as much as the others:
X-Men: Days of Future Past, How to Train Your Dragon 2, Captain America: The Winter Soldier, Godzilla, The Lego Movie, Muppets Most Wanted, Tusk, Jersey Boys, The Hobbit: There and Back Again, The Hunger Games: Mockingjay Part 1
Now on to the list: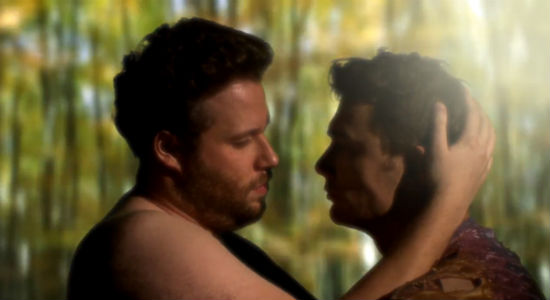 1o. The Interview
After the brilliance of This is the End, Seth Rogen and Evan Goldberg have carte blanche to manipulate my excitement – until they make a stinker of course. This one doesn't sounds like that. Rogen and James Franco play a producer and entertainment reporter who go to North Korea to interview Kim Jong Un, and are asked by the CIA to kill him. I expect violence, I expect off the wall humor, and I expect one of the best comedies of the year. No pressure. Release date: October 10.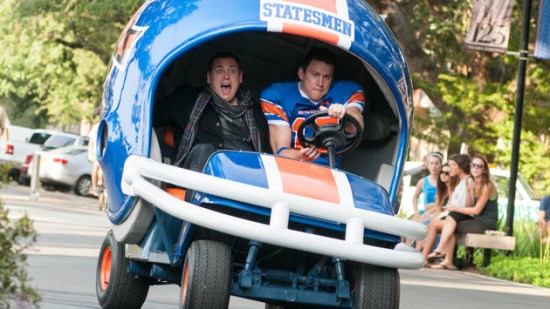 9. 22 Jump Street
The first 21 Jump Street was a total surprise. Hilarious, off-the-wall, and one of the best movies of 2012. Now its sequel is facing high expectations as Jonah Hill and Channing Tatum take their undercover racket to college in a story that liberally plays with the notion of sequels sucking. The first trailer was fantastic and with Chris Miller and Phil Lord once again at the helm, hopefully it lives up to the original. Release date: June 13.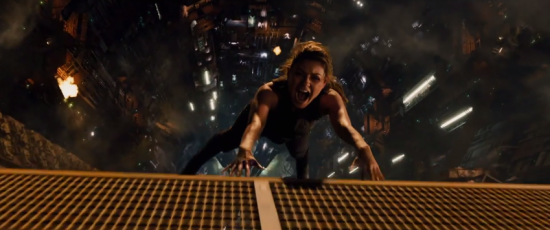 8. Jupiter Ascending
The Wachowskis once again go back to the genre that made them superstars: sci-fi. The interplanetary tale of a princess being transported across the universe looks incredibly beautiful and action-packed. Plus, what makes the Wachowskis special is how they combine action and visuals to deliver an interesting, emotional story. Hopefully that's what we'll get with this one. Release date: July 18.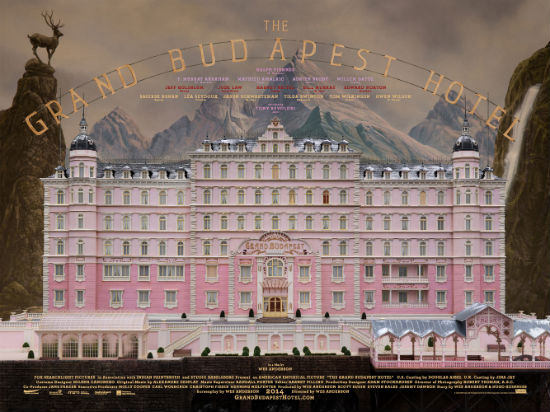 7. The Grand Budapest Hotel
It's Wes Anderson, it's probably his most impressive cast to date and...it's Wes Anderson. Really that's all you need to know. Release date: March 7.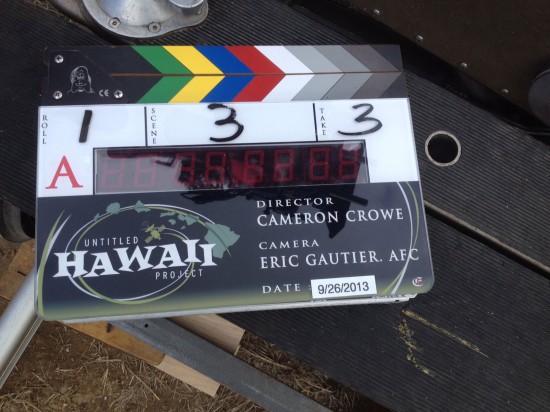 6. Untitled Cameron Crowe Hawaii ProjectCameron Crowe doesn't often direct feature films these days. He's only done two in the past ten years (plus a few documentaries) so when he gets back behind the camera, it's worth taking notice. This movie, which stars Emma Stone, Bradley Cooper, Rachel McAdams, John Krasinski and others, centers on some intriguing romance involving weapons, planes and the tropics. Sounds odd, but in Crowe we trust. Release date: TBD 2014.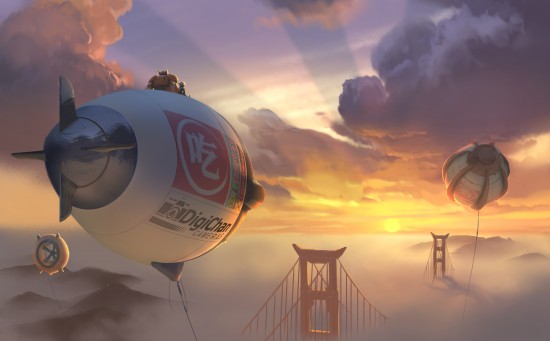 5. Big Hero 6
2014 might not have The Avengers, but it has the next best thing: Disney's first animated Marvel movie. It's called Big Hero 6 and the concept is a bit like a Disneyfied version of The Avengers as a talented inventor recruits a group of people to become superheroes and save the world. Disney magic meets Marvel madness and I can't wait. Release date: November 7.

4. InterstellarChristopher Nolan goes to space. Little is actually known about Nolan's latest except the cast is top-notch (Matthew McConaughey, Anne Hathaway, Jessica Chastain, etc) and it'll have to do with human's traveling in space, maybe something about worm holes, and lots of IMAX cameras. Very few people are making huge, original, entertainment like Christopher Nolan and this foray into sci-fi could potentially be something very special. Release date: November 7.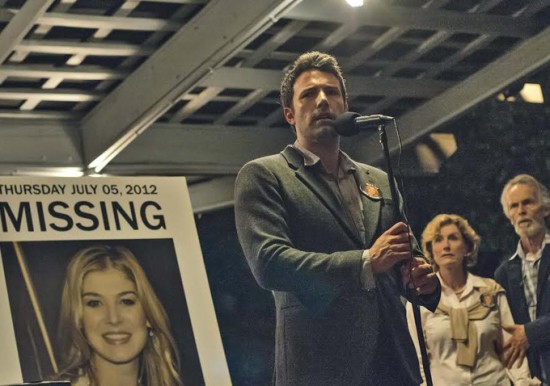 3. Gone Girl
For film fans, just knowing Gone Girl is directed by David Fincher should be enough to warrant this place on the list. However the source material, a twisted tale of murder, adultery and missing persons by Gillian Flynn, is filled with just the right balance of crazy to bring out the best in the director. Ben Affleck co-stars along with Rosamund Pike and I can't wait to see how this incredible story is told by this brilliant filmmaker. Release date: October 3.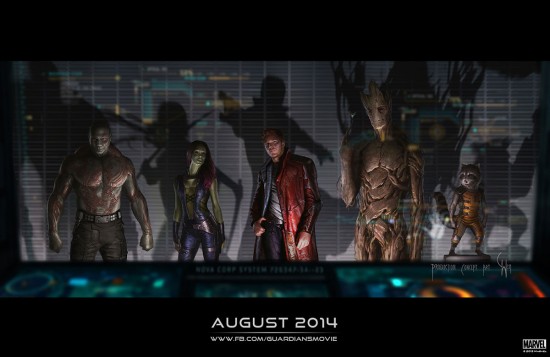 2. Guardians of the Galaxy
I'm a sucker for both a good superhero movie and a good space movie and, finally, those worlds have combined. With James Gunn's Guardians of the Galaxy, the Marvel Universe goes cosmic with infinite possibilities. Every single image or footage that leaks looks increasingly awesome and the thought this world is the same one as The Avengers is almost unfathomable. Guardians could end up being this generation's Star Wars. Release date: August 1.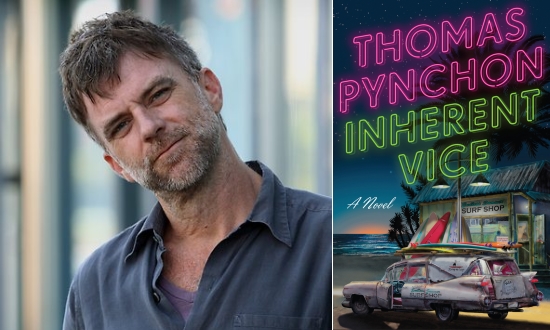 1. Inherent VicePaul Thomas Anderson, my favorite filmmaker, is currently finishing on an off-beat LA crime story based on a Thomas Pynchon novel. I mean – come on. Anderson is one of the rare filmmakers who has the capacity to make not only one of the most entertaining films in any year, but one of the best at the same time. Plus, this pot-infused detective tale starring Joaquin Phoenix feels like he's harkening back to the days of Boogie Nights. Only Anderson has gotten even better as a filmmaker since then. Release date: TBD 2014.
However if we're really being honest, as excited as I am for all of these films, even more anticipated than any of those is the potential of a Star Wars Episode VII trailer. 2014 will be the year the flood gates open in regards to J.J. Abrams' December 18, 2015 release and if Disney follows Fox's lead, we could get a teaser trailer in November. The only problem is that November teasers were for May Star Wars films, so I'd say a 2014 trailer is a long shot. Still, I get goosebumps thinking about hitting the play button on that video sometime in 2014. Just as much as the other ten on this list.