Watch: 7-Minute 'Sherlock' Season 3 Prequel Episode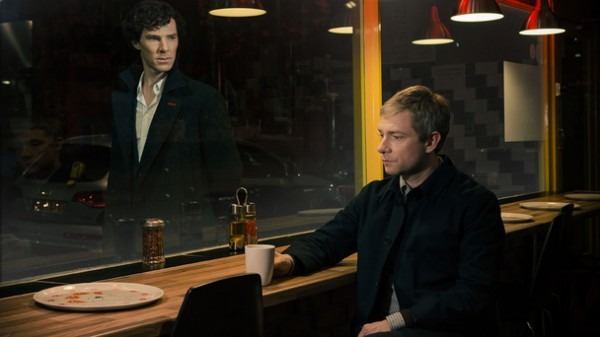 After waiting almost two years for the third season of Sherlock, its January 19th premiere is so close, you can almost touch it. But if it seems excruciating to wait those few more weeks, the BBC has released a 7-minute prequel episode that shows Inspector Lestrade (Rupert Graves) following up on rumored sightings of the thought-to-be deceased mastermind Sherlock Holmes (Benedict Cumberbatch). Watson (Martin Freeman) is in there too, watching and thinking about his partner. The show comes back on PBS in the United States on January 19, but watch the prequel mini-episode now.
Thanks to the BBC for this video.