'Draft Day' Trailer: Kevin Costner Leads Blacklist-Topping NFL Drama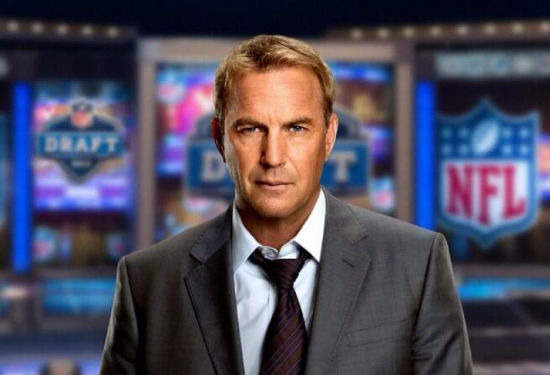 Unless you eat, sleep and breathe football, draft day is an afterthought (at best). Who cares what happens when 32 teams pick up some random players from college? Fans, however, know draft day is the point when franchises are made or broken. Hall of Fame players are selected for your roster, or passed up and taken by your rivals. Maybe your favorite team gets Peyton Manning, or maybe they get Ryan Leaf. Maybe Tom Brady is selected after 198 other players. The history and drama behind the NFL Draft is the stuff of legend, which is why Rajiv Joseph and Scott Rothman's script, Draft Day, was at the top of the Black List in 2012.
Now the film is almost here, with Ivan Reitman directing and Kevin Costner heading up an all-star cast including Frank Langella, Jennifer Garner and others. Check out the trailer below.
Thanks to Yahoo for the trailer.
Reitman, best known for comedy classics like Ghostbusters and Stripes, isn't a traditional choice for a film like this – a reality-based sports drama. However, that trailer really looks like he gets the world the film is set in and details make all the difference. Plus there will obviously be some humor peppered in here and there.
Also, I know they shot during the actual 2013 NFL Draft to increase the film's sense of authenticity, which means the film was made with the full support of the NFL. No Miami Sharks here. Another huge plus.
As a die hard football fan myself, April 11 can't come soon enough.
Here's the poster for Draft Day: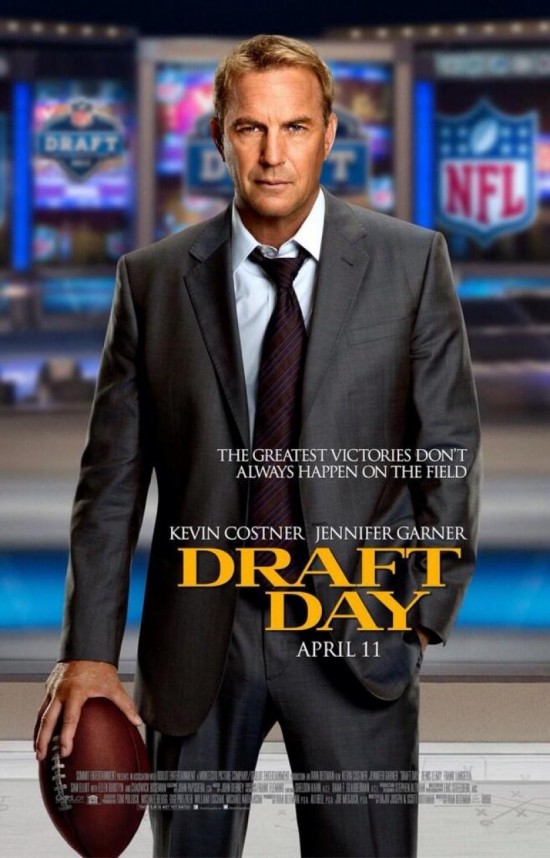 On the day of the NFL Draft, general manager Sonny Weaver (Costner) has the opportunity to save football in Cleveland when he trades for the number one pick. He must quickly decide what he's willing to sacrifice in pursuit of perfection as the lines between his personal and professional life become blurred on a life-changing day for a few hundred young men with dreams of playing in the NFL.