Page 2: World's End, Star Wars, Gremlins, Jerry Seinfeld, Star Trek, Lone Ranger, Hobbit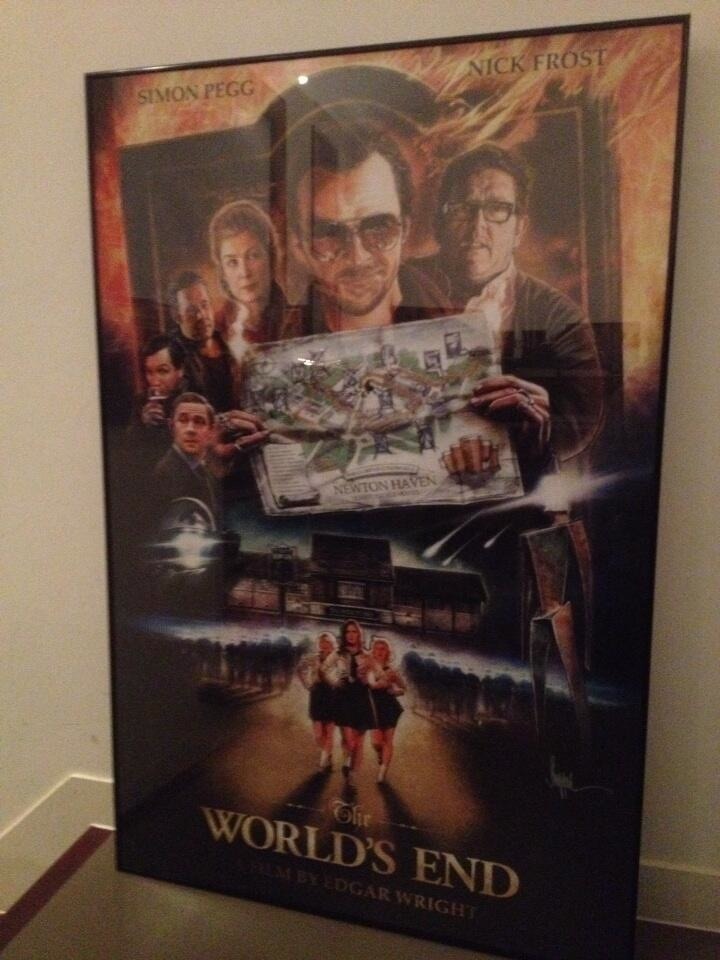 Page 2 is a compilation of stories and news tidbits, which for whatever reason, didn't make the front page of /Film. After the jump we've included 36 different items, fun images, videos, casting tidbits, articles of interest and more. It's like a mystery grab bag of movie web related goodness.
Header Photo: Paul Shipper created this World's End poster for Simon Pegg, who gifted it to Edgar Wright.
How to Catch Up on 2013's TV Essentials in a Few Minutes, a Few Hours, or a Few Days25 Worst Movies of 2013: 'Lone Ranger,' 'The Host,' 'Diana'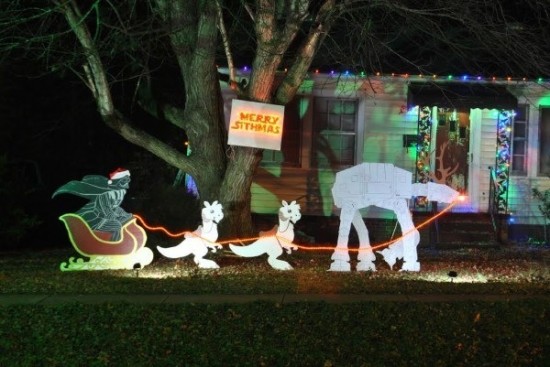 Merry Sithmas
NEW YORK STORIES: A COMPLETE RANKING OF MARTIN SCORSESE'S FILMS
Great Movies About Prehistoric Animals, Rated for Scientific Accuracy
1983 Atari Star Wars Arcade Highscore Run
'Uh-oh, Here Comes Trouble': The Oral History of Anchorman's Battle Scene
Looking Back: Joey Picks 10 Best Performances by an Actor in 2013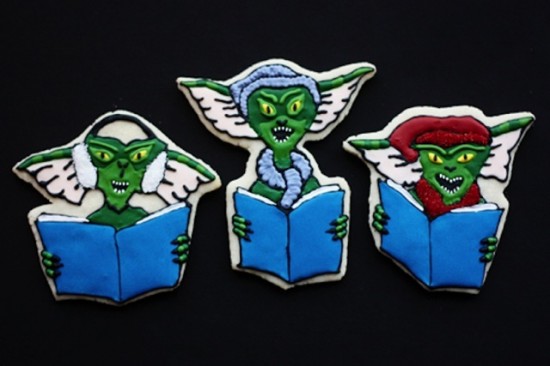 Caroling Gremlins Christmas Cookies
Disney's Bob Iger Made $34.3M In 2013, -14.7%
Tina Fey, Howard Stern to Ride Shotgun in Jerry Seinfeld's 'Comedians in Cars Getting Coffee'Scarlett Johansson And 5 Other Actresses With Extremely Sexy Voices
Hunter t-shirt
The 10 Best Screenplays I Read This Year
My Hungry Neighbor t-shirt
The Worst Movie Posters of 2013
Let's Boo Boo (World's End Remix) by Chetreo
Todd McCarthy Names the 10 Best Films of 2013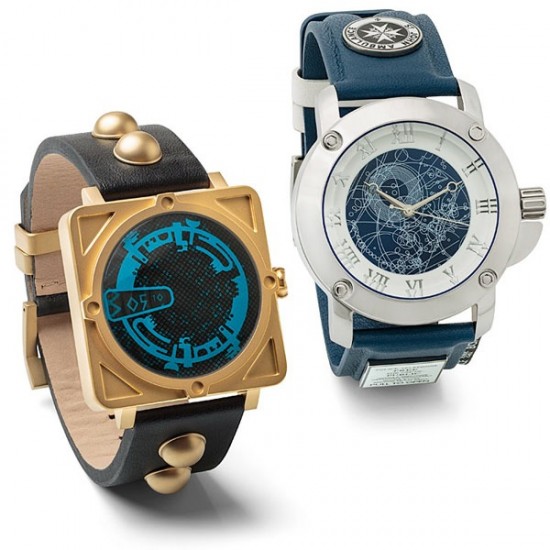 Doctor Who Collector Series WatchesThe Best And Worst Things About The Sci-Fi Movies Of 2013
WATCH WIL WHEATON INVENT LYRICS FOR THE THE NEXT GENERATION THEME SONGMelissa McCarthy Comedies Top Redbox's 10 Most Rented Movies Of 2013 List
Custom-Feature: "Battle-torn Optimus" by Nerviswr3k
Nine Bests and Three Bummers of 2013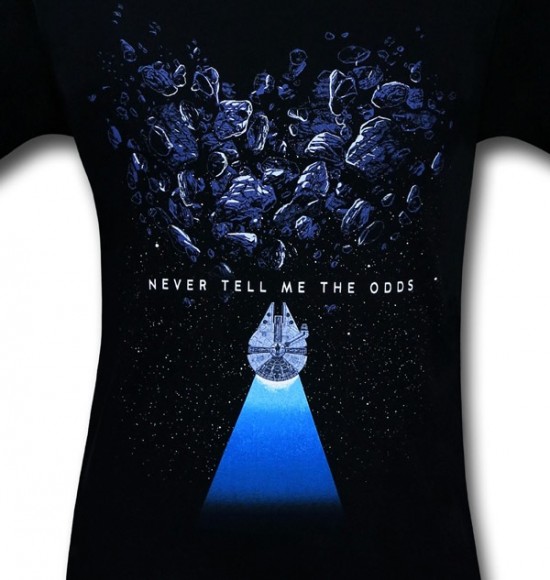 Star Wars Never Tell Me the Odds T-ShirtTop 15 Movie Moments of 2013
ILM's VFX Breakdown For THE LONE RANGER
Top 12 list of things to looking forward to in 'The Hobbit: There and Back Again'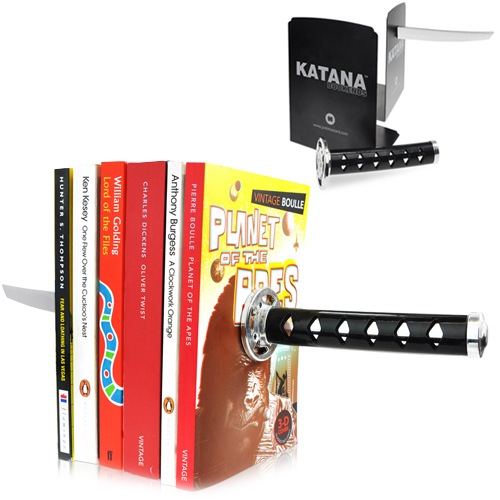 Katana Sword Bookends
Adam McKay: Why I Love Movies
Trailers From Hell: Brian Trenchard-Smith on HOLY MOTORS
How 'Frozen' Became This Year's Surprise Holiday B.O. Present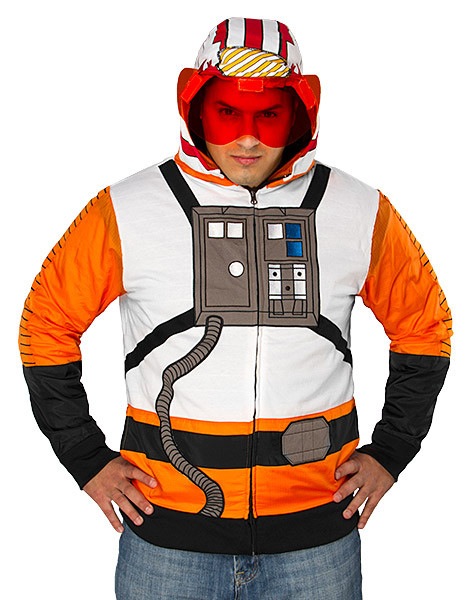 Rebel Pilot Costume Hoodie
Ryan Murphy Confirms How 'Glee' Was Supposed To End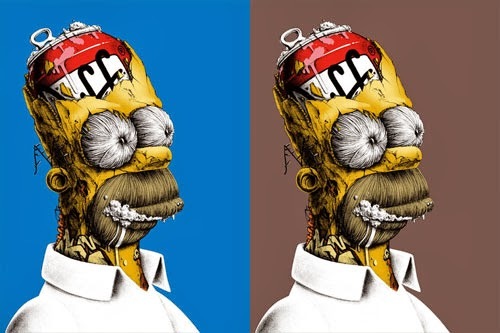 UTBNYC's PEZ "D'oh!" Release from Bottleneck Gallery
Hugh Jackman Vanishes From Broadway's 'Houdini', Cites Time Commitment
Disneyland Secrets Everyone Should Know
Marvel Doubles All Comic Shop Orders Of Disney Kingdoms: Seekers Of The Weird #1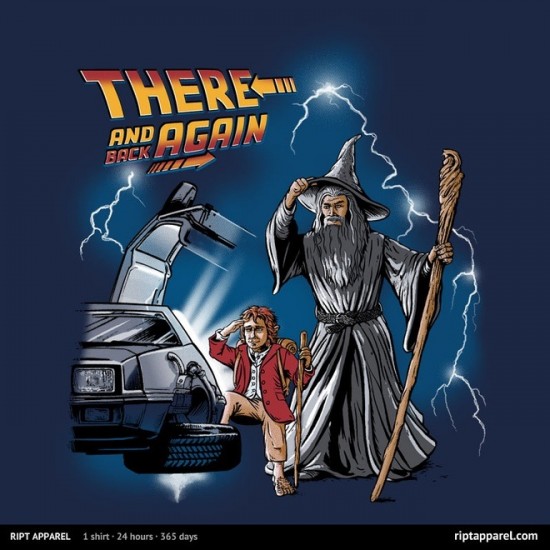 Today's t-shirt of RIPT Apparel is a Back to the Future/Hobbit-inspired design
'Wolf of Wall Street' Poised for No. 1 at Christmas Box Office with $10 Million
Hollywood vs. New York
'Booty Call' Director Jeffrey Pollack Dies at 54
Crazy Christmas Display
Frédéric Back, Director of "The Man Who Planted Trees," Dies at 89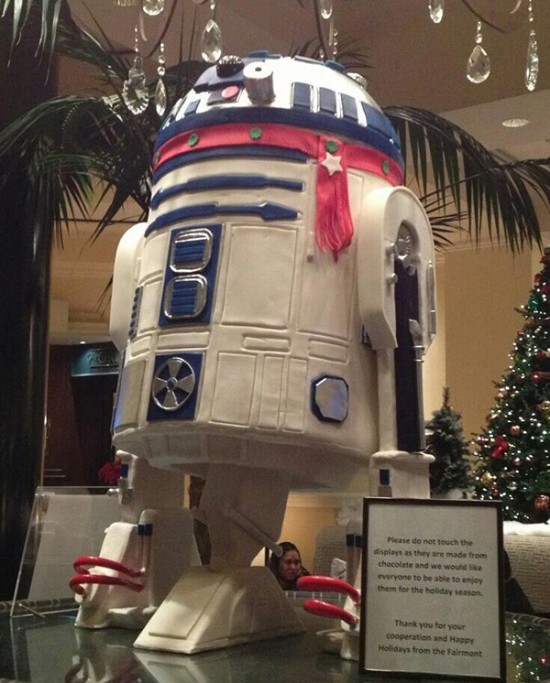 Life-Size White Chocolate R2-D2Five Obscure Christmas Movies You Totally Have to Watch
NECA Toys Gremlins Deluxe Spider Gremlin Figure Video Review & Images
'Out of the Furnace' Producers Sued for Defamation by 17 Native Americans

7 Biggest Spoilers in Scifi Movie History [Infographic]How 'Wolf of Wall Street's' Producers Revive Movies That Died in the Studio System
If you have any interesting items that we might've missed that you think should go in /Film's Page 2 – email us!