Latest 'Hobbit' Production Diary Delves Into Howard Shore's Powerful Score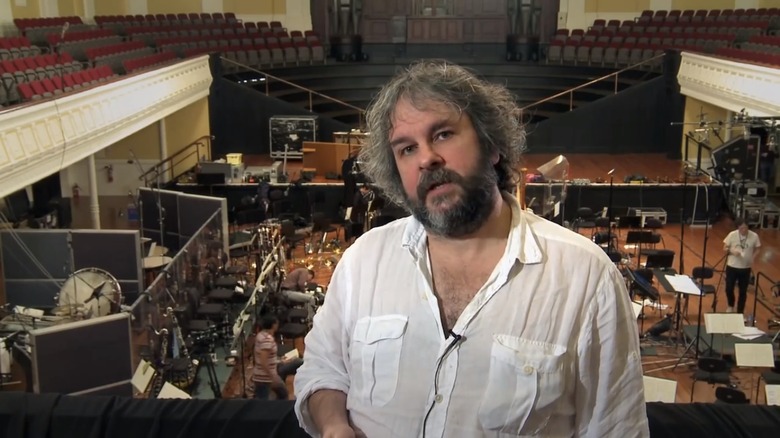 As eye-popping as the glittering gold piles, sinister dragon eyes, and deep, dark forests of The Hobbit: The Desolation of Smaug are, they wouldn't be quite as impressive without an appropriate soundtrack. That's where Howard Shore comes in.
The Canadian composer has scored every installment of Peter Jackson's J.R.R. Tolkien franchise to date. For his trouble, Shore has won three Oscars — Best Original Score for The Lord of the Rings: The Fellowship of the Ring and The Lord of the Rings: The Return of the King, plus Best Original Song for Return of the King's "Into the West." Now he and his music are the focus of the final Hobbit production diary of 2013, which you can watch after the jump.
The Hobbit: The Desolation of Smaug is in theaters now, and its soundtrack is in stores now.
Having survived the beginning of their unexpected journey, the Company continues East, encountering along the way the skin-changer Beorn and a swarm of giant Spiders in the treacherous forest of Mirkwood. After escaping capture by the dangerous Wood-elves, the Dwarves journey to Lake-town, and finally to the Lonely Mountain itself, where they must face the greatest danger of all—a creature more terrifying than any other; one which will test not only the depth of their courage but the limits of their friendship and the wisdom of the journey itself—the Dragon Smaug.