'The Raid 2' Will Be Released March 28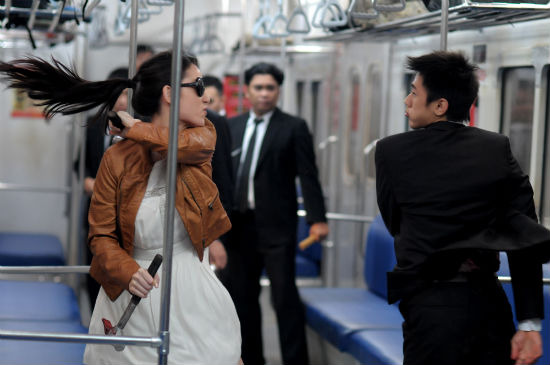 Gareth Evans' highly anticipated Indonesian action sequel, The Raid 2, will have its world premiere at the Sundance Film Festival in January but general audiences won't have to wait long after that to see it themselves. The 148-minute roller coaster ride of furious fists is now scheduled open March 28 in the United States. Read the press release below.
Here's the release:
Sony Pictures Classics and Stage 6 Films announced today that they will release THE RAID 2 in the United States on March 28.  The film will have its World Premiere at the upcoming 2014 Sundance Film Festival.
Written and directed by Gareth Evans, THE RAID 2 picks up right where the first film left off and follows Rama (Iko Uwais) as he goes undercover and infiltrates the ranks of a ruthless Jakarta crime syndicate in order to protect his family and uncover the corruption in his own police force.
THE RAID 2 was produced by Ario Sagantoro for Merantau Films, and Aram Tertzakian and Nate Bolotin of XYZ Films. The film was executive produced by Rangga Maya Barack-Evans for Merantau Films, Irwan D. Mussry, Nick Spicer and Todd Brown on behalf of XYZ. Matt Flannery (THE RAID: REDEMPTION) and Dimas Imam Subhono served as cinematographers with Joseph Trapanese (THE BOURNE LEGACY), Aria Prayogi (THE RAID: REDEMPTION) and Fajar Yuskemal (THE RAID: REDEMPTION) scoring the picture.
We'll have more on The Raid 2 following it's premiere at Sundance. Click here for the trailer.