'Fast & Furious 7' Set For Spring 2015 [Updated]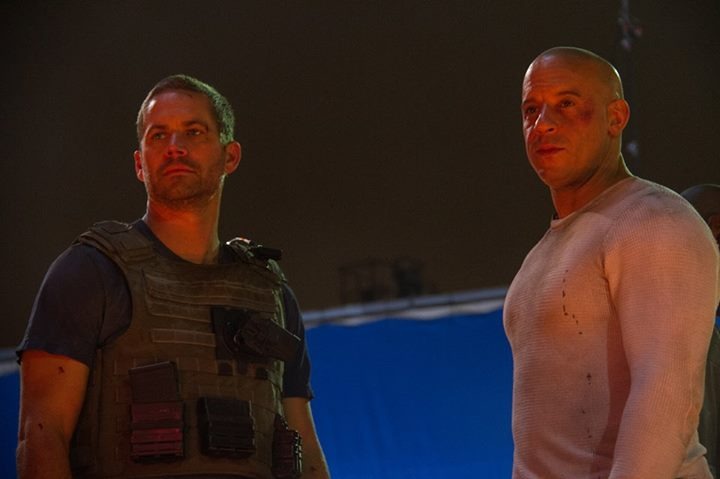 Ever since Paul Walker's tragic passing, it's been a given that Universal's Fast & Furious 7 would be pushed back. The only question was when it'd be pushed back to. Officially, the studio's avoided saying anything concrete. But now, thanks to star Vin Diesel, we have the answer: Spring 2015. Hit the jump for more details.
The last scene we filmed together...
There was a unique sense of completion, of pride we shared... in the film we were now completing... the magic captured... and, in just how far we've come...
Fast and Furious 7 will be released...
April 10th 2015!
P.s. He'd want you to know first...
Lest you think this is just Diesel getting ahead of himself, HitFix reports that they have reached out to Universal and the studio has confirmed that this is indeed the new release date. Previously, the film was scheduled to debut July 11, 2014.
Walker's death came about halfway through production, leaving the project in a sticky situation. Shooting was halted as the filmmakers scrambled to figure out how they could work around Walker's death while still giving the late star his due.
To that end, a few different options have been explored. Chris Morgan has recently been working on a revised script that'd allow director James Wan to use the footage of Walker that had already been shot, rather than scrapping everything and starting over entirely. There was also a recent rumor that Walker's brother Cody Walker could serve as a stand-in.
Update: While we still don't have any details on how Fast & Furious 7 will work around Walker's death, it seems the option of writing him out altogether, at least, is out. Universal confirms that Walker will remain in a starring role.
Nine months is a pretty significant delay, but hopefully it'll give the filmmakers plenty of time to get the project back on track. The schedule was a tight one even before Walker's accident. As of a couple of weeks ago, the studio's tentative plan was to resume filming in January.