Peter Segal Still Working On Live-Action 'Jonny Quest' Adaptation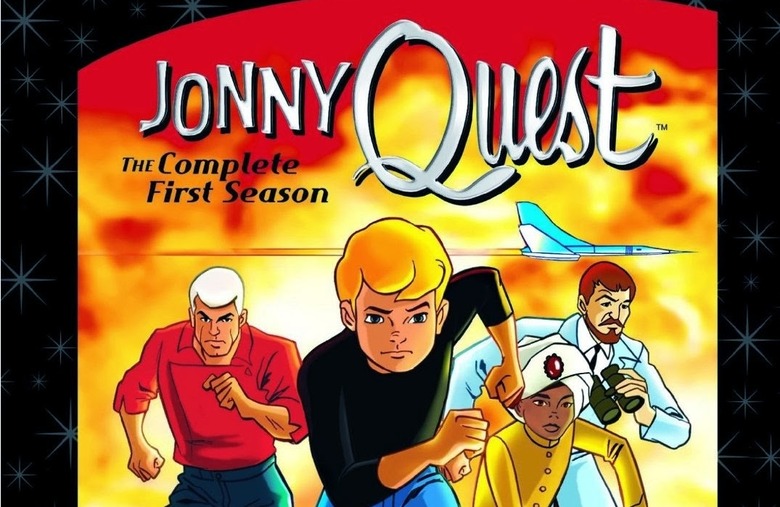 Way back in 2008, Peter Segal was linked to the live-action feature adaptation of Hanna-Barbera's Jonny Quest. At the time, there was even word that the film could hit by Summer 2009. Of course, that didn't quite pan out. Segal's next directorial effort turned out to be Prodigy Bully, a Fox sitcom that failed to make it past the pilot stage, and then he returned to features this year with Grudge Match.
But now that Grudge Match is over and done with, Segal may turn his attention back to Jonny Quest. In fact, he says, they've got a writer working on it right now. Hit the jump for the latest on the project.
Jonny Quest made his debut in 1964 on his eponymous ABC animated series. The show lasted just one season, but proved popular enough in syndication that Hanna-Barbera decided to continue the hero's tale in the '80s with The New Adventures of Jonny Quest. He was revived again in the mid-'90s for The Real Adventures of Jonny Quest. The characters have also inspired comic books and computer games.
The protagonist of the franchise is adventurous 11-year-old Jonny, who tags along with his genius scientist dad on exciting adventures around the world. Also along for the ride were bodyguard Race Bannon and Jonny's orphan BFF Hadji Singh. To put the premise in a more modern context, the Adult Swim series The Venture Bros. is a parody of Jonny Quest.
As of 2009, Zac Efron (who was 21 then) was said to be circling the lead role, while Dwayne Johnson was rumored to be playing Race Bannon. However, it's unclear whether either of them are still attached to the film. We're guessing not. Dan Mazeau was behind that version of the script.