Watch A Video Primer For Apocalypse, The Presumed Villain Of 'X-Men: Apocalypse'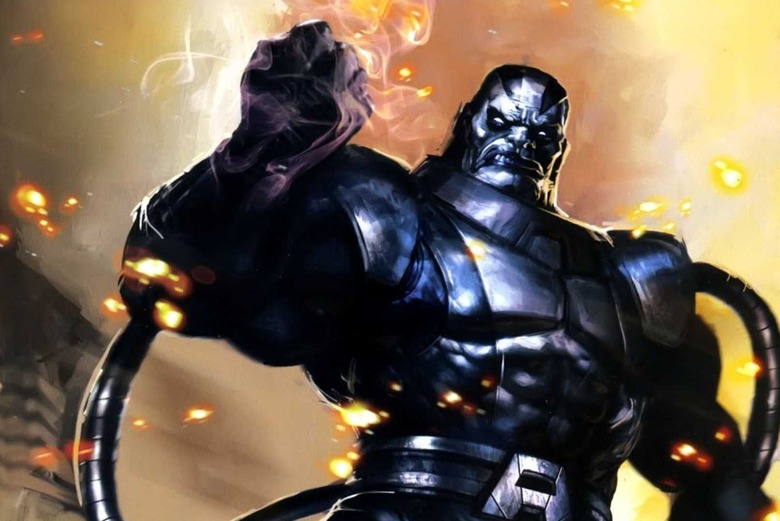 That X-Men: Days of Future Past is getting a sequel isn't much of a surprise, but Bryan Singer's X-Men: Apocalpyse announcement coming months before Days of Future Past even opened did. We're not complaining, though — that just gives us more time to brush up on the source material.
While Apocalypse is one of the X-Men's better known adversaries, he's racked up so much story and backstory since his introduction in 1986 that even savvy comic book readers may need a refresher. Fortunately, we've found a five-minute video that offers just that. Sure, you could get most of the same info by wading through Apocalypse's 7,000-word page on Wikipedia, but... I've tried, and trust me, this way is a lot more fun. Watch it after the jump.
Obviously, the video doesn't actually tell us what X-Men: Apocalypse will be about. While the title suggests that Apocalypse will be an integral part of the storyline, there's no guarantee that Singer will follow his comic book arc. In fact, the spoiler-y details recently posted by First Showing (based on an earlier draft of the screenplay) sounds pretty different from what's described here. Still, if you feel like speculating about what X-Men: Apocalypse holds, it doesn't hurt to go over the basics.
What we do know is that, unlike X-Men: Days of Future Past, X-Men: Apocalypse will be all about the younger First Class crowd. Original trilogy stars Patrick Stewart and Ian McKellen have seemingly backed up that report, telling press that they have not been approached for Apocalypse and don't know anything about it.
Singer is directing and Simon Kinberg will likely get a screenwriting credit. A recent tweet from Singer hinted that X2 scribes Mike Dougherty and Dan Harris could be on board as well. X-Men: Apocalypse is set to open May 27, 2016. X-Men: Days of Future Past arrives May 23, 2014.
May 27, 2016