Watch 11 Minutes Of 'The Wolf Of Wall Street' Behind The Scenes B-Roll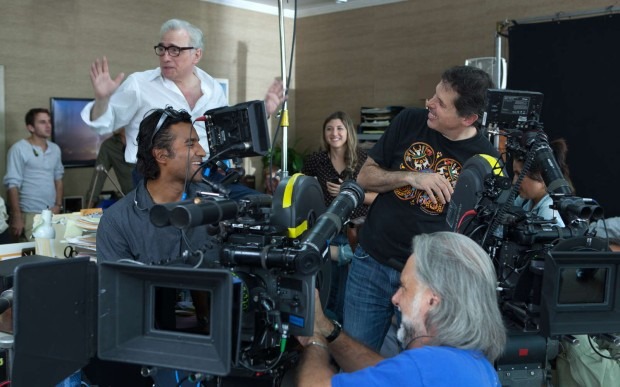 It's a few more days before everyone gets to see Martin Scorsese's wildly energetic new film The Wolf of Wall Street, but if you've taken in the trailers and still want to see more, here's over ten minutes of behind the scenes B-roll footage. The nature of the footage, as B-roll tends to be, is all "fly on the wall" sorta shots, rather than any incisive look at the filmmaking process. But a lot of this is Scorsese working with Leonardo DiCaprio, Jonah Hill, and a ton of extras, and it's fun to see rooms full of people come to life when "action!" is called.
The first half of this footage takes place in the offices of Belfort's company, and while the material spans the entire movie, it isn't particularly spoilerish. There isn't enough audible dialogue for anyone who hasn't seen the film to know where some of this stuff goes.
This reel does get into possible spoiler territory around the 6:30 mark, and stays there through the end of the reel. It's not anything huge, and if you've watched the trailers you probably know the story point that this gives away. But if you want to see nothing plot-related until the film itself, be warned. (And if you don't want to know anything before seeing the film, what are you doing watching a long B-roll reel, anyway?)