Video: Edgar Wright's Top 10 Favorite Films Of 2013 [Updated]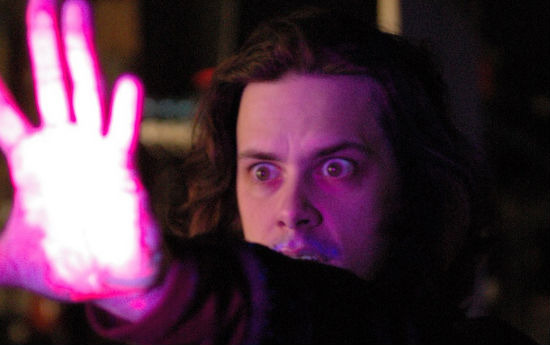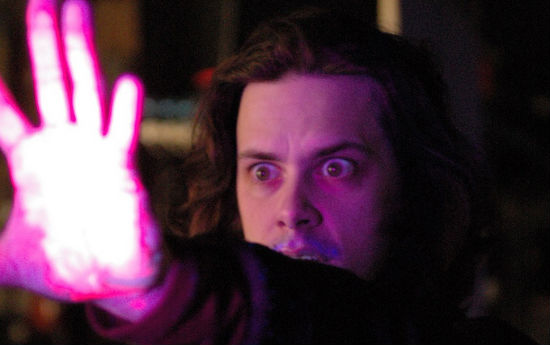 World's End/Shaun of the Dead director Edgar Wright has in past years posted his favorite movies of the year online. Wright, being a real film geek, always has some great cinematic recommendations. This year Digital Spy cornered Wright at a late November junket to get his top 10 list on video. Of course, recording the list early means Edgar had yet to see many of the December Awards-bait films. But after the jump you can watch Edgar read off his early list of favorite 2013 movies. It will be interesting to see which films get added and get pushed off the list when Wright updates his list on his blog in January.Updated: Wright has offered a revision to the list, factoring in that he's now been able to see some of the stuff that wasn't yet available when he was pressured to make a list in November.
Edgar Wright's Top 10 Movies of 2013 (as of November 26th 2013)
10. Rush
9. The Bling Ring
8. Prisoners
7. The Spectacular Now
6. Short Term 12
5. Behind The Candelabra
4. Before Midnight
3. Blue Jasmine
2. Spring Breakers
1. Gravity
Update: Here's a new list, which benefits from a few extra weeks of viewing in between prep tasks for Ant Man. Wright says:In mid November I was pushed to do a Top 10 films of the year, which was tricky because I still had so many movies left to see. It's the 1st of January here in Australia (where I currently am) and I still have a huge amount of movies that I intend to see; including 'Blue Is The Warmest Colour', 'Dallas Buyers Club', 'The Great Beauty', 'The Act Of Killing' and many, many more. The truth is that more than 400 films were released last year and so I, like you, will still be watching 2013 movies in 2023. That said, here's my expanded Top 20 movies of the year (can't call all of them films as some were shot on digital). I thoroughly enjoyed, was moved or completely dazzled by ...
Gravity
HerSpring BreakersThe Wolf Of Wall StreetBlue JasmineBehind The Candelabra (A cinema release in the UK)Inside Llewyn DavisBefore MidnightShort Term 12RushThe Spectacular NowPrisoners12 Years A SlaveIron Man 3The Bling RingCaptain PhillipsEnough SaidNebraskaPacific RimAin't Them Bodies SaintsAnd there's a whole bunch more besides showing just what a great year it was for movies, including future cult items like 'The Counselor' & 'Stoker'.Plus the few documentaries I did see and enjoyed include...
The Stone Roses: Made Of Stone
20 Feet From StardomSound City