First Xbox-Exclusive Film Is Documentary On Atari And 'E.T.: The Video Game'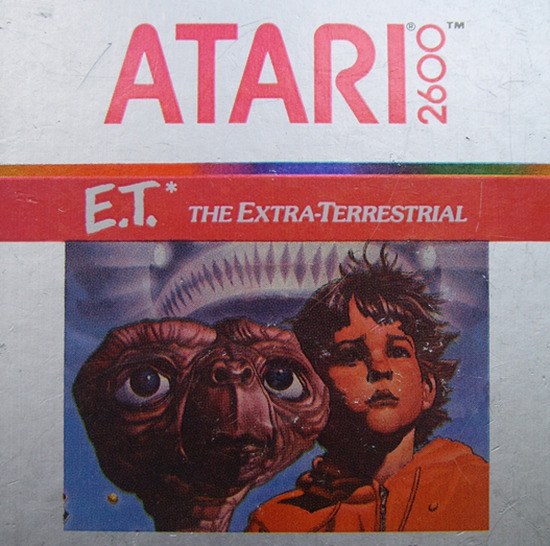 We know there's big stuff coming from Microsoft's division that is programming content exclusive to the Xbox Live platform, such as the Halo series with involvement from Steven Spielberg. But the first official announcement of exclusive content is a lot smaller — which doesn't mean less interesting.
A new company called Lightbox has announced a "series of films for Xbox Entertainment Studios about the start of the digital revolution," and the first release in the series will be a documentary about the story of Atari's reported burial of millions of copies of the critically-savaged and commercially ignored E.T. video game.
A press release announces:
The first film in the groundbreaking series investigates the events surrounding the great video game burial of 1983.  The Atari Corporation, faced with overwhelmingly negative response to "ET the Video Game," buried millions of unsold game cartridges in the middle of the night, in the small town of Alamogordo, New Mexico. Drawing on their relationships with outstanding creative talent, each film will be helmed by a different director and will range from an hour to feature length.  Zak Penn (X-Men 2, Avengers, Incident At Loch Ness) has signed on to direct the first film.
The fact that Atari dumped unsold inventory in New Mexico was confirmed by the company in 1983, but the precise details of the dump are unknown, and the outrageous scope has been disputed in the decades since. Concrete was poured over the landfill area in the early '80s, making casual exploration all but impossible.
This past summer, a Canadian company was given permission to excavate the site, and there's a good chance that those efforts will be documented here, along with the story of the video game crash of 1983, for which the E.T. failure and Atari dumping are poster children.