Bryan Singer Recruits 'X2' Writers For 'X-Men: Apocalypse'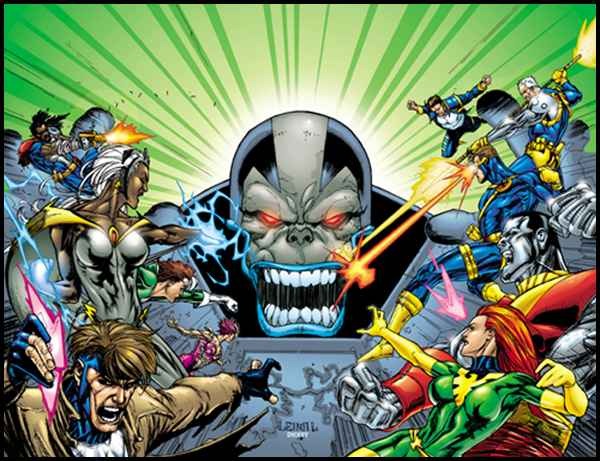 The X-Men: Apocalypse situation is interesting — director Bryan Singer "announced" the film via tweet, but parent studio Fox has yet to officially confirm or comment on the project, other than the register of a release date (May 27, 2016) that showed up on BoxOfficeMojo. The film is a presumed sequel to X-Men: Days of Future Past, and the title suggests the inclusion of X-Men villain Apocalypse, but that's almost all we know.
Now Singer has tweeted an image of a "late night story session" for the film, showing him at work with Simon Kinberg, who we know has a big role in Fox's superhero movie plans. Also in the pic are X2: X-Men United screenwriters Mike Dougherty and Dan Harris.
Here's Singer's tweet and image:
This doesn't mean that Dougherty and Harris are scripting the film. Kinberg will almost certainly be credited as a screenwriter, but this is as close to an official announcement that the X2 writers are part of the team as we're likely to get for the time being. Fox can't be thrilled about the fact that Singer is already promoting the sequel to a film that won't even be released until the end of May.
The current report is that Singer will return to direct Apocalypse, but that, too, is unconfirmed by the studio.