Cool Stuff: Mondo Ends 2013 With 'The Two Towers' And 'Home Alone'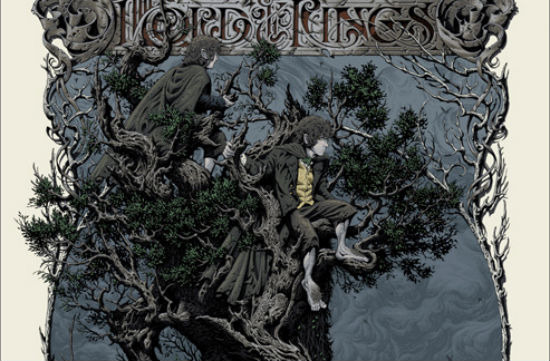 Mondo likes to end every year with a bang. And if Die Hard wasn't enough, they've got one of their most popular artists to do one of the most popular films in history, and another to do one of the most popular holiday movies.Aaron Horkey, who previously did There Will Be Blood and The Lord of the Rings: The Return of the King, is back with Peter Jackson's The Lord of the Rings: The Two Towers and the image is stunning. Treebeard. Hobbits. Awesome. Not to be outdone, Mondo newcomer Adam Simpson has absolutely crushed a poster for Chris Columbus' Home Alone. They all go on sale Thursday. Check them out below.
First up, here's the regular (left) and variant (right) of Aaron Horkey's poster for The Two Towers.
Both Horkeys are 19.25"x39" screen prints. The regular is an edition of 505 and costs $100. The variant is an edition of 245 and costs $200.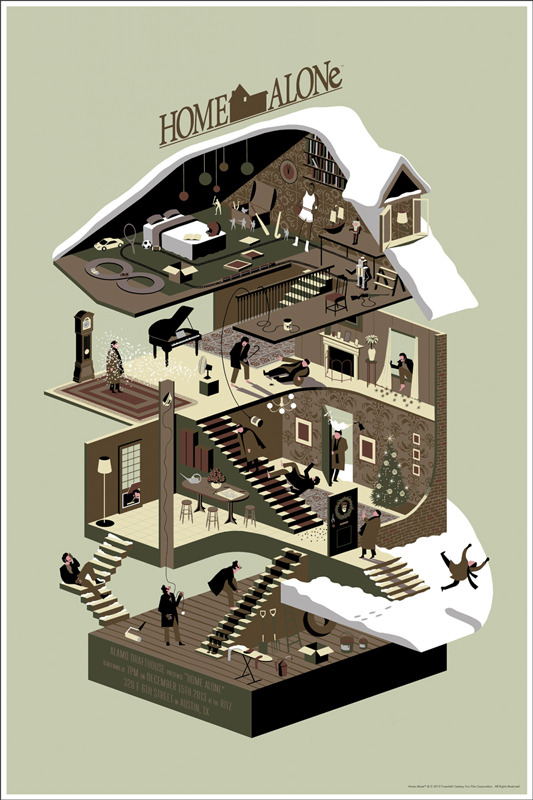 Simpson's print is a 24"x36" screen print in an edition of 325. It'll cost $45.
All three posters go on sale Thursday December 19 by following @MondoNews on Twitter. Good luck!