Latest 'Amazing Spider-Man 2' Teaser Poster Simplifies Things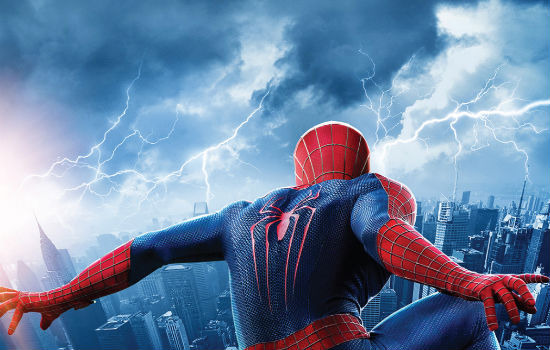 The first posters for Marc Webb's The Amazing Spider-Man 2 were epic. Three separate images, each revealing its own villain, combining to create one massive, stunning image. That's exactly what the Spider-Man universe will doing too, with the recent announcements of Venom and Sinister Six movies after The Amazing Spider-Man 3.
All that imminent world building gets rolled into four words on the latest teaser poster for the May 2 release. It's just Spider-Man, with New York at his feet, and the ominous declaration "His greatest battle begins." That electricity is probably a bad thing too. Check it out below.
Thanks to Comic Book Movie for this poster.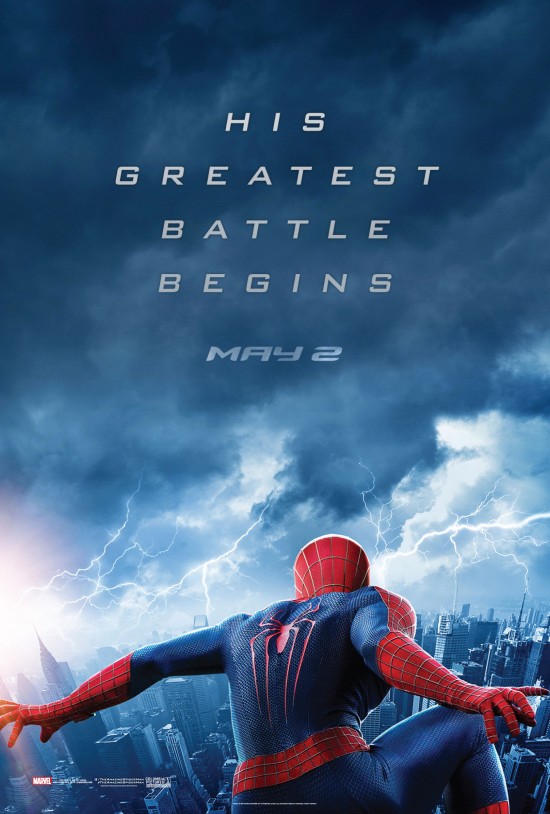 While I prefer the banner, this poster very simply and cleanly sums up that The Amazing Spider-Man 2 is the start of something much bigger, both on screen and beyond. And for that reason, I like it.
Here's the official synopsis for the film:
We've always known that Spider-Man's most important battle has been within himself: the struggle between the ordinary obligations of Peter Parker and the extraordinary responsibilities of Spider-Man. But in The Amazing Spider-Man 2, Peter Parker finds that a greater conflict lies ahead.
It's great to be Spider-Man (Andrew Garfield). For Peter Parker, there's no feeling quite like swinging between skyscrapers, embracing being the hero, and spending time with Gwen (Emma Stone). But being Spider-Man comes at a price: only Spider-Man can protect his fellow New Yorkers from the formidable villains that threaten the city. With the emergence of Electro (Jamie Foxx), Peter must confront a foe far more powerful than he. And as his old friend, Harry Osborn (Dane DeHaan), returns, Peter comes to realize that all of his enemies have one thing in common: OsCorp.
The Amazing Spider-Man 2 opens on May 2, 2014.