Joseph Gordon-Levitt Leads English Language Voice Cast For Hayao Miyazaki's 'The Wind Rises'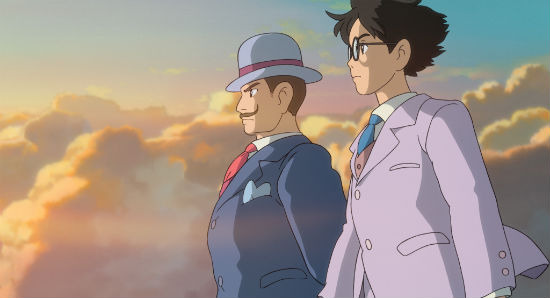 Briefly: Joseph Gordon-Levitt is having a big news day. He's attached to adapt Neil Gaiman's Sandman and he's now officially been revealed as the lead voice in Disney's English-language release of Hayao Miyazaki's final film, The Wind Rises.
Gordon-Levitt will voice Jiro Horikoshi, a talented engineer who spends his life building planes, only to realize he can't fix everything. The actor will be joined by an impressive list of names including his Looper co-star Emily Blunt, her husband John Krasinski, as well as Martin Short, Stanley Tucci, Mandy Patinkin, William H. Macy, Werner Herzog (!), Mae Whitman, Jennifer Grey, Darren Criss, Elijah Wood and Ronan Farrow.
The English dubbed version will be released February 21. [USA Today]