'Hunger Games' Writer Penning 'Guys And Dolls' Remake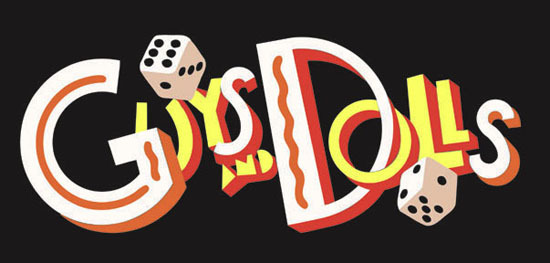 20th Century Fox's remake of the musical Guys and Dolls is starting to get lucky. Earlier this year, the studio closed a deal to remake the Broadway musical turned award-winning Hollywood film starring Frank Sinatra and Marlon Brando. Channing Tatum and Joseph Gordon-Levitt were mentioned as two possible stars. However, at that time, no one was officially attached because there was still no script and Fox has now hired someone to remedy that. They've tapped Danny Strong, who adapted The Hunger Games: MockingJay into two films, to put the tale of Nathan Detroit and Sky Masterson on the page.
Deadline broke the news of the deal.
Strong won a few Emmys last year for writing the HBO movie Game Change, which set his writing career on fire. He did Hunger Games, Lee Daniels' The Butler and the Dan Brown/Robert Langdon adaptation, The Lost Symbol. Before that, he acted on on Mad Men, Gilmore Girls and a ton of other things.
Guys and Dolls premiered on Broadway in 1950 and won the Tony Award for Best Musical. The film, directed by Joseph L. Mankiewicz, came out in 1955. It tells a fun loving story of gambling and crime in the 1940s with gambler Nathan Detroit. He makes a bet with his friend, Sky Masterson, that he can't get a young girl to go to Cuba with him for dinner. That, of course, sets off a bunch of events, relationships and songs including, most famously, "Luck, Be A Lady Tonight."
It's the kind of crowd-pleasing musical blending elements of action, drama and comedy genres Hollywood loves, which is why they've been trying to remake it for a long time. Strong's involvement means we might finally see it in cameras in the next year or so. Or we can just go rent the 1955 original.
Are you a Guys and Dolls fan? Who should play the lead roles?