'22 Jump Street' Red-Band Trailer: "No One Gave A Sh*t About The Reboot, But You Got Lucky"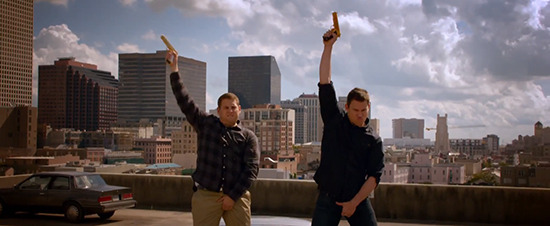 The 21 Jump Street reboot surprised many with the chemistry between Channing Tatum and Jonah Hill, and the comic energy of everyone around them. So there's a sequel, 22 Jump Street, with the major cast back in their roles, and directors Phil Lord and Chris Miller back in the driver's seat(s).  The setting is moved from high school to college, so there are plenty of college movie cliches to lampoon, and a new drug plot to follow up. And one character has had gender reassignment surgery, though that may be more of an incidental thing than a big plot point.
Watch the red-band trailer below.
22 Jump Street is due on June 13, 2014.
After making their way through high school (twice), big changes are in store for officers Schmidt and Jenko when they go deep undercover at a local college.