Fox To Remake 'Murder On The Orient Express' With Ridley Scott Producing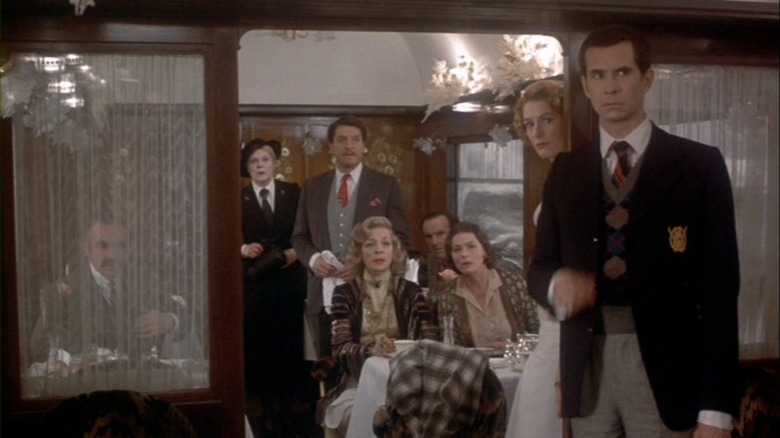 As Paramount loads another Naked Gun, Fox is going for another ride on the Orient Express. The studio has picked up the rights to Agatha Christie's 1934 murder mystery Murder on the Orient Express, which was turned into an Oscar-nominated drama by Sidney Lumet in 1974. Ridley Scott is in talks to produce, along with Mark Gordon and Simon Kinberg. More details after the jump.
Whoever signs on will have big shoes to fill. Lumet's film was a big commercial success, earning $35 million domestically. (Which was a lot more money back then, obviously.) It was a hit with critics as well, earning five Oscar nominations plus one win for supporting actress Ingrid Bergman. Albert Finney, Lauren Bacall, Jacqueline Bisset, Colin Blakely, Sean Connery, Anthony Perkins, John Gielgud, Vanessa Redgrave, and Michael York were also among the cast.
The plot follows Christie's famed detective character Hercule Poirot (played by Finney in Lumet's version) as he investigates the murder of a business tycoon on a train out of Istanbul. It's unclear whether or not Fox plans to keep the period setting or update it for the modern day, but for what it's worth the Orient Express no longer runs.
While Lumet's movie is the best known adaptation of the tale, it's not the only one. A made-for-TV movie starring Alfred Molina was broadcast on CBS in 2001. Additionally, the British TV series Agatha Christie's Poirot aired a feature-length episode based on the tale in 2010. David Suchet played Poirot, and Toby Jones, Jessica Chastain, and Barbara Hershey co-starred.