'House Of Cards' Season Two Trailer: Let The Butchery Begin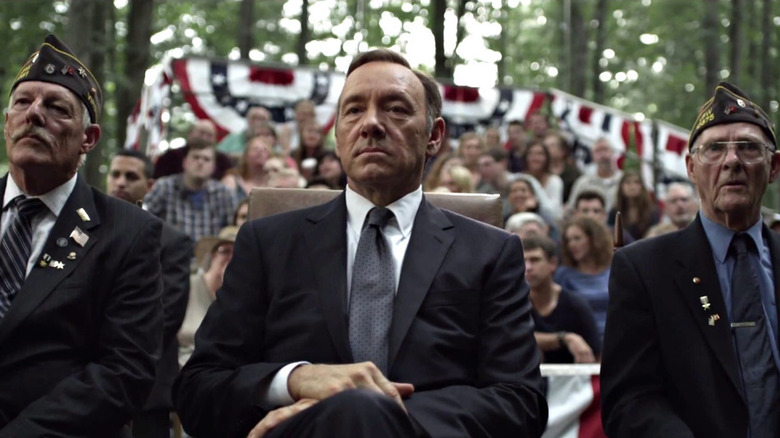 After editing my talk with Jacob Gentry, which featured conversation about the virtues of Kate Mara, I'm ready for the second season of House of Cards right now. The show features Mara as a wily, ambitious journalist that gets too close to a power hungry Congessman (Kevin Spacey), and the first season, overseen by David Fincher for Netflix, was a powerhouse of performances and tight, intricate plotting.
The second season will debut next year, and now we've got a long trailer that re-introduces the characters, and throws out a few big themes, too. It's going to get ugly, and I can't wait.
House of Cards returns to Netflix on February 14, 2014. I'm not sure what I really think about this version of 'Demolition Man,' originally by The Police, but the rest of it is tasty.
Frank Underwood (Kevin Spacey) has masterfully maneuvered his way into the Vice Presidency, but his ascension faces threats on all fronts... Investigative reporter Zoe Barnes (Kate Mara) is inching closer to the truth about Frank and Peter Russo (Corey Stoll) and will stop at nothing to break the story. And Frank's wife Claire (Robin Wright), the newly appointed Second Lady, must deal with the bright glare of the spotlight and how the intense scrutiny eats away at their once private existence.
Let the butchery begin...