'White Bird In A Blizzard' Trailer: Shailene Woodley Returns To Sundance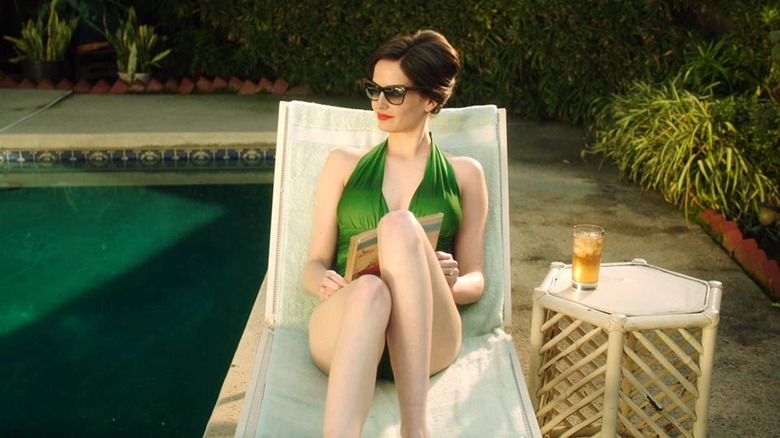 Shailene Woodley rocked the Sundance Film Festival last year with James Ponsoldt's lovely The Spectacular Now, and she'll hope to do the same next year with Gregg Araki's White Bird in a Blizzard. Based on a 1999 novel of the same title by Laura Kasischke, the drama stars Woodley as a teenager whose life is thrown into chaos by the mysterious disappearance of her mother (Eva Green).
While most Sundance films haven't released much more than a still image, if that, White Bird in a Blizzard has just put out its first trailer. Check it out after the jump.
If Green seems a bit young to be playing Woodley's mom, well, she is. IMDb has Green's age at 33 and Woodley's at 22. But in typical Hollywood fashion, the all-grown-up Woodley is pretending to be 17, while Green is playing (we assume) the world's best-preserved 40something.
As the trailer shows, Eve (Green) has been having problems to begin with. And Kat is already in the midst of a tumultuous year, what with her changing body and her growing interest in the boy next door. So at first, Kat isn't terribly shocked or disturbed when Eve disappears. But when she starts getting vivid dreams of her mother crying for help, Kat comes to believe that something terrible has happened to her.
Coming-of-age dramas are a dime a dozen at Sundance each year, but White Bird in a Blizzard could really stand out thanks to its intriguing mix of domestic drama, surreal dreamscape, and good old-fashioned mystery. The strong cast should also give it a boost. In addition to Woodley and Green, Christopher Meloni, Gabourey Sidibe, Shiloh Fernandez, Thomas Jane, and Angela Bassett all star.
White Bird in a Blizzard will have its world premiere at Sundance next month. Alas, no theatrical release has been announced as of yet.