Why The New 'Hobbit' Films Don't Measure Up To 'The Lord Of The Rings' Trilogy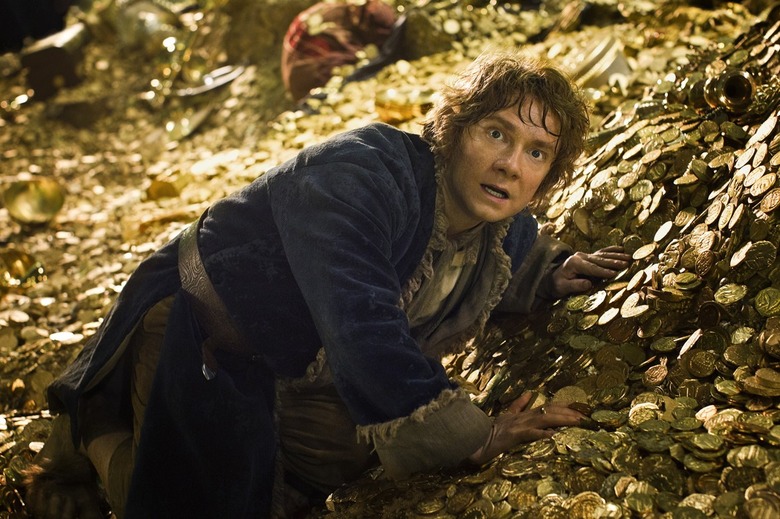 With the next 2.5 hour iteration of The Hobbit (see Germain's review) now hitting theaters amidst a wave of non-stop publicity and hype, it's easy to forget how awe-inspiring Peter Jackson's original Lord of the Rings trilogy was, both critically and commercially. Back in 2003, Return of the King scored a whopping 94% on Rottentomatoes, made over a billion dollars at the box office and won all 11 Academy Awards for which it was nominated,
This week, as I crammed myself into an outlandishly packed screening of The Hobbit: The Desolation of Smaug, I realized that for me, and for a few other critics, these films have lost their feeling of wonder and anticipation. And I began to think: why did this happen? I try to explore this in this week's video essay reviewing the film. Check it out after the jump.
Below, you can compare Rottentomatoes and Box Office scores for the Lord of the Rings films.