New Live-Action Disney Channel Movie Will Feature Kids Of Disney Villains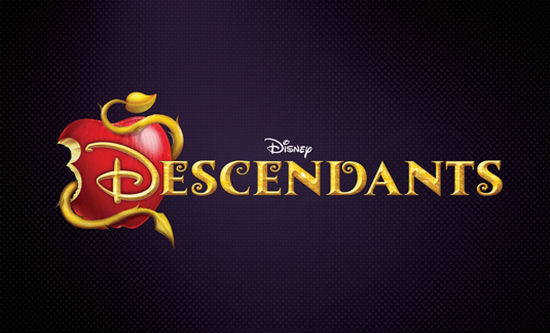 When you're the offspring of popular Disney villains like Cruella De Vil, Maleficent, the Evil Queen or Jafar, do you follow in your parent's footsteps or learn from their mistakes? That's the question at the center of Descendants, a new live-action Disney Channel film. It'll be directed by Kenny Ortega, who helmed the High School Musical trilogy for the company.
Casting is underway from a script by Josann McGibbon and Sara Parriott. They're aiming at a 2015 premiere on Disney Channel. Read more below.
Here's the official press release on the film from Disney, which talks about the plot and crew:
In a present day idyllic kingdom, the benevolent teenaged son of the King and Queen (Beast and Belle from Disney's iconic Beauty and the Beast) is poised to take the throne. His first proclamation: offer a chance at redemption to the trouble-making offspring of Cruella De Vil, Maleficent, the Evil Queen and Jafar who have been imprisoned on a forbidden island with all the other villains, sidekicks, evil step-mothers and step-sisters.  These villainous descendants (Carlos, Mal, Evvie and Jay, respectively) are allowed into the kingdom to attend prep school alongside the offspring of iconic Disney heroes including Fairy Godmother, Sleeping Beauty, Rapunzel and Mulan.  However, the evil teens face a dilemma.  Should they follow in their nefarious parents' footsteps and help all the villains regain power or embrace their innate goodness and save the kingdom?Kenny Ortega, the Emmy Award-winning director and choreographer of Disney's record-settingHigh School Musical TV movies and feature film, returns to Disney Channel to direct Descendants.The script was written by Josann McGibbon and Sara Parriott (creators and Emmy Award and WGA Award nominees for their writing on The Starter Wife, also writers of Runaway Bride and onDesperate Housewives).  The production design will be by Mark Hofeling (Teen Beach Movie, High School Musical).  The wardrobe design will be by Kara Saun (Project Runway, America's Best Dance Crew).Casting is underway for Disney's Descendants, a contemporary live-action adventure-comedy that taps into Disney's heritage characters—notably its most evil villains–to introduce their progeny, a modern day generation of teenagers who ultimately question the evil that's always been in their hearts. Disney's Descendants is scheduled to begin production next spring for a 2015 premiere on Disney Channel. The casting directors are Natalie Hart and Jason La Padura, C.S.A. (High School Musical TV movies and film, Camp Rock).Gary Marsh, president and chief creative officer, Disney Channels Worldwide, said, "We mined Disney's treasure trove of stories and developed a new, comedic approach to the fabled characters everyone knows and loves. The result is a modern and unexpected re-interpretation of classic heritage characters utilizing contemporary, relatable settings and themes."
I love the idea of this film but, unfortunately, the Disney Channel angle makes it sound second rate. Maybe if they nail the casting, that'll change, but for Disney fans, this is an undeniably cool concept.