Beach Boys Biopic 'The Drummer' Cancelled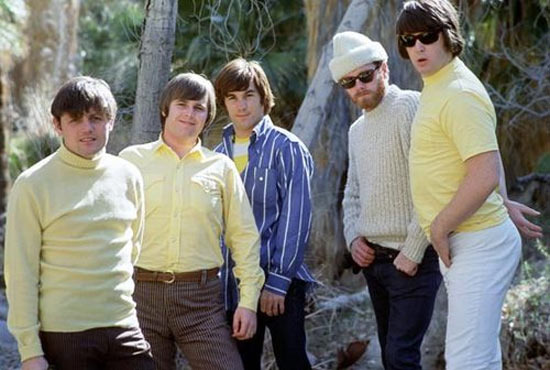 Back in 2012, The Beach Boys biopic The Drummer had an incredible cast. Aaron Eckhart, Vera Farmiga, Rupert Grint and Chloe Grace Moretz were all attached to tell the story of Dennis Wilson, the band's drummer who met a tragic end. Filming was set to start in June 2012 but Eckhart, who had been learning Beach Boys songs for six months, decided to pull out at the last minute. That delayed the film indefinitely and now another blow has all but cancelled it. The estate of Dennis Wilson has decided they no longer want the film to be made.
The Hollywood Reporter broke this news and delved deeper into the details. Here's an excerpt:
The trustee for Wilson's estate, which represents his children, suggests that the project is now officially off. "The Dennis Wilson Trust can confirm that there is no plan for proceeding with the Drummer project," Shelley Surpin said in an email, declining to elaborate.
Wilson's son Carl and daughter Jennifer — children from separate marriages — had signed on to co-produce the film in October 2011. The deal represented the first time the family had sanctioned a movie, enabling director Randall Miller to secure the rights to use songs from Pacific Ocean Blue, Wilson's solo album. But their unease about the screenplay, written by Jody Savin, has contributed to the project's delay, Wilson's producer and writing partner Gregg Jakobson reveals. "The kids, they get bad counseling," he said in a recent interview. "It's the estate — they don't know anything about the entertainment business. They hardly even really ever knew their dad."
You can read more about the controversy at that link but, if the estate of Wilson has pulled out of the film, basically it's over. Beach Boys fans can instead choose to focus on Love & Mercy, another biopic which has Paul Dano attached.