Jason Segel To Play David Foster Wallace In James Ponsoldt's 'The End Of The Tour'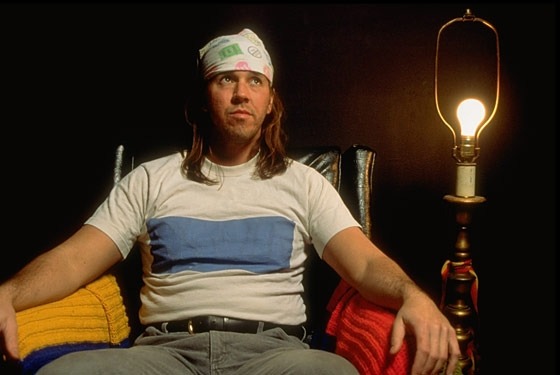 I'm as big a fan of actor Jason Segel and writer David Foster Wallace as anyone in this world. But are they two great tastes that taste great together, as the Reese's slogan goes, or are they better kept separate? We'll find out when James Ponsoldt's The End of the Tour gets underway.
Segel is attached to play the Infinite Jest author in the fact-based project, which also stars Jesse Eisenberg as the journalist writing an article about him. Get plot details and more after the jump.
Eisenberg will play Lipsky in the movie. Playwright Donald Margulies wrote the script, which according to TheWrap depicts Lipsky and Wallace discussing "women, depression and the pros and cons of fame" as feelings of jealousy and competition develop between them. Production is expected to get underway in February or March.
As far as I can tell, Segel will be the first actor ever to play Wallace in a fictionalized work. However, he won't be the writer's first brush with the movie biz. In 2009, John Krasinski made his directorial debut with an adaptation of Wallace's short story collection Brief Interviews With Hideous Men.
As a comedy star, Segel isn't an immediately obvious choice to play a troubled writer like Wallace. But he's shown more dramatic chops in Jeff, Who Lives at Home and Freaks & Geeks, and Ponsoldt's got a way of drawing excellent performances from his actors, as most recently demonstrated with The Spectacular Now.
Segel last starred in The Five-Year Engagement and had a small part in his buddy Seth Rogen's This Is the End over the summer. He recently wrapped the comedy Sex Tape, which reunites him with his Bad Teacher director Jake Kasdan and co-star Cameron Diaz.
Eisenberg is coming off of the hit thriller Now You See Me. His 2014 releases include Kelly Reichardt's Night Moves, Richard Ayoade's The Double, and Rio 2. Additionally, he's set to re-team with his Adventureland co-star Kristen Stewart for the comedy American Ultra, which shoots in April.
Discuss: If you're unfamiliar with the works of Wallace, there's plenty of his work to be found online. May I suggest his essays on the porn industry, the Maine Lobster Festival, or tennis star Roger Federer, or his inspiring 2005 Kenyon College commencement speech?