Frank Grillo To Lead 'The Purge 2'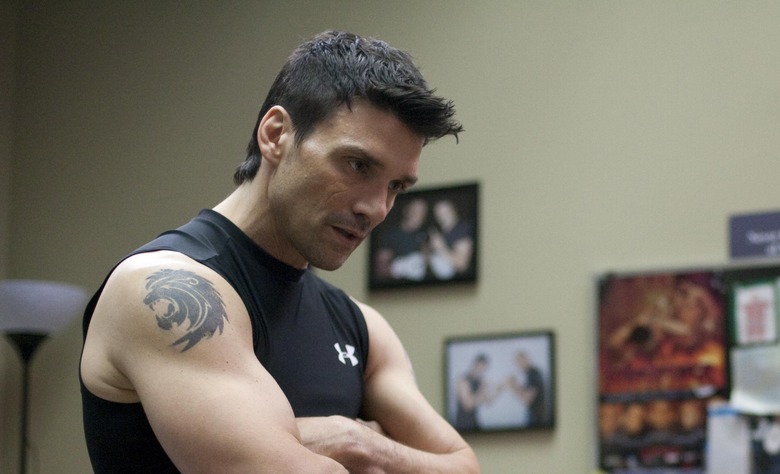 Behind the camera, the team for The Purge 2 won't differ too much from the one for the original Purge, at least based on what we've heard so far. Jason DeMonaco is once again writing and directing, with Jason Blum, Michael Bay, Sébastien K. Lemercier, Brad Fuller, and Andrew Form all returning as producers.
To go in front of the camera, however, the filmmakers are adding some fresh blood in the form of Frank Grillo. (Ethan Hawke and Lena Headey led the first film.) More details on his casting after the jump.
Grillo is the first actor confirmed for The Purge 2. There's no word on whether any of the characters able to return from the first Purge will actually do so. Plot details on the new film are scarce at the moment.
The first film was set in a not-too-distant future, in which the U.S. has reformed itself into a model society by instituting a disturbing new policy. That would be "the Purge," an annual 12-hour period in which all crime is legal. Citizens use that opportunity to indulge their darkest urges, and some undesirables get killed in the process.
Grillo has had a string of interesting roles over the past few years, popping up in Warrior, The Grey, End of Watch, Zero Dark Thirty, and, most recently, Homefront. Next year', he'll co-star in Captain America: The Winter Soldier as Brock Rumlow a.k.a. Crossbones. Currently, he's in the middle of shooting A Conspiracy on Jekyll Island with Minnie Driver and John Leguizamo.
Universal has The Purge 2 set to open June 20, 2014.
[Source: Deadline]