'Little Miss Sunshine' Directors Adapting Novel From 'Silver Linings Playbook' Author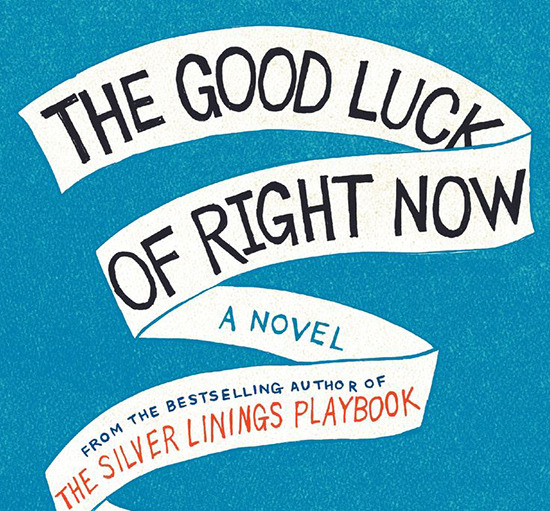 The Good Luck of Right Now is the forthcoming novel from Silver Linings Playbook author Matthew Quick, set for publication in 2014. But like so many soon-to-be-published books from authors whose work has been successfully adapted to film, Quick's novel already has filmmakers ready to bring it to the screen.
In this case, it is Little Miss Sunshine and Ruby Sparks directors Jonathan Dayton and Valerie Faris who are in talks to direct the film for DreamWorks. Mike White scripted. The story sounds like it would be a natural fit for Dayton and Faris, as it explores a strange family situation, and features the "spirit of Richard Gere." Wait, what?
Details on the book are below.
Here's the publisher's description of the book. Since we're a couple months before publication on this novel, and we don't have galleys, it's difficult to know whether or not thers a chance that Gere will end up in the film. I think his spirit should be played by Steven Segal.
For thirty-eight years, Bartholomew Neil has lived with his mother. When she gets sick and dies, he has no idea how to be on his own. His redheaded grief counselor, Wendy, says he needs to find his flock and leave the nest. But how does a man whose whole life has been grounded in his mom, Saturday Mass, and the library learn how to fly?
Bartholomew thinks he's found a clue when he discovers a "Free Tibet" letter from Richard Gere hidden in his mother's underwear drawer. In her final days, Mom called him Richard—there must be a cosmic connection. Believing that the actor is meant to help him, Bartholomew awkwardly starts his new life by writing Richard Gere a series of letters. Jung and the Dalai Lama, philosophy and faith, alien abduction and cat telepathy, the Catholic Church and the mystery of women, are all explored in his soul-baring epistles. But mostly the letters reveal one man's heartbreakingly earnest attempt to assemble a family of his own.
A struggling priest, a "Girlbrarian," her feline-loving, foulmouthed brother, and the spirit of Richard Gere join the quest to help Bartholomew. In a rented Ford Focus, they travel to Canada to see the Cat Parliament and find Bartholomew's biological father . . . and discover so much more.
[Variety]