Superhero Bits: Ant-Man, Amazing Spider-Man 2, Flash, Batman Vs. Superman, Sin City 2, Captain America: The Winter Soldier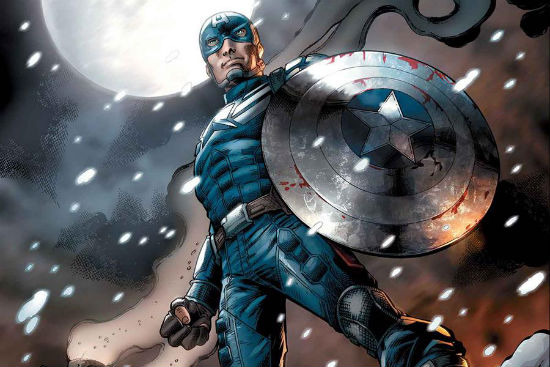 Want to see a new image from The Amazing Spider-Man 2? How about a clip from Arrow showing the origin of The Flash? What did Paul Rudd say when asked about Ant-Man? Which villain wrote the latest Amazing Spider-Man 2 viral posting? Does James Mardsen want to come back for X-Men: Apocalypse? Has pre-production started on Batman vs. Superman? Did the title of Sin City 2 actually change? Is it possible to make a good Superman video game? Read about all this and more in today's Superhero Bits.

New image from Amazing Spider-Man 2 from Amazing Spider Fans, via Coming Soon.
Edgar Wright, Simon Pegg and Nick Frost talk to SFX about Ant-Man and comic book movies.
Here's a clip from the mid-season finale of Arrow with Barry Allen becoming The Flash. Thanks to CBM.
Comic Book Resources talked to Grant Gustin about the scene and its repercussions
I'm mostly looking forward to getting the pilot script and seeing how Barry's going to handle this happening to him. He's not just excited. It's scary. That's what I loved about the character in the audition process — it's not just he loves superheroes, and he's a fanboy, and all of a sudden he's like, "I'm going to be one, I'm really stoked about it." It's kind of like, "This is terrifying. This is really happening to me." I'm really excited to play more of that.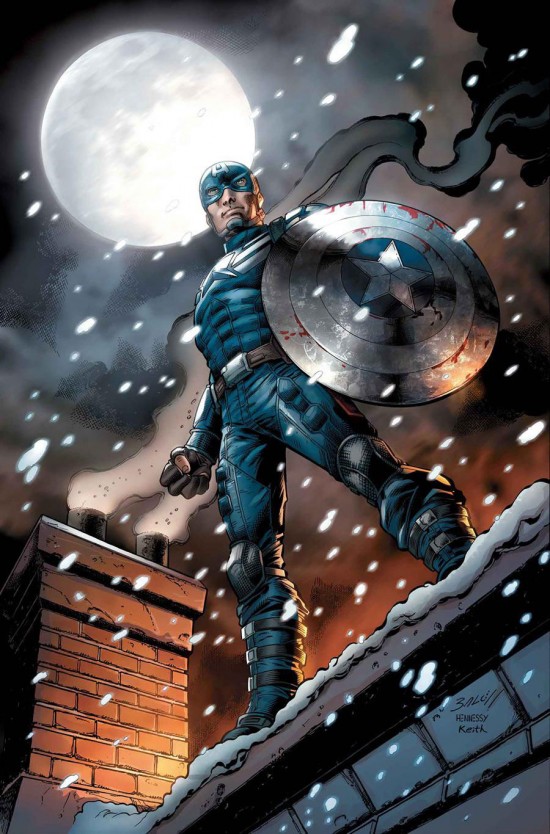 This is the cover of Captain America: Homefront, a Winter Soldier tie-in comic that'll be released next year. Read more here.
Eddie Brock wrote the latest entry on the Daily Bugle, Amazing Spider-Man 2 Tumblr. That's Venom, btw.Gamerfitnation.com (via CBM) questioned 20 game developers on how they would make a good Superman video game.Superhero Hype gives a history of The Green Goblin.
Due to the amount of graphics and images included in Superhero Bits, we have to split this post over TWO pages. Click the link above to continue to the second page of Superhero Bits.
Another Kick-Ass 2 featurette from the upcoming Blu-ray, via Bleeding Cool.
The Detroit Free Press (via CBM) has an article about pre-production starting for Batman vs. Superman.
Paul Rudd responds to Absolute Radio in regards to his potential Ant-Man casting. Thanks to CBM.Absolute Radio also talked to James Mardsen who said he'd love to come back for X-Men: Apocalypse.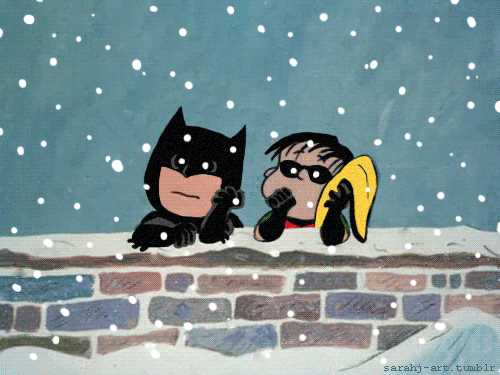 Charlie Brown gets Batmaned and Christmased.
Despite the rumors, Sin City 2 did not change its title. it's still Sin City: A Dame To Kill For.
A countdown of the top ten superhero weapons, via Watch Mojo.
Nick Fury co-creator Jim Steranko criticizes the latest episode Agents of S.H.I.E.L.D. on Hollywood Reporter.