Simon Pegg Joins Monty Python Members In 'Absolutely Anything'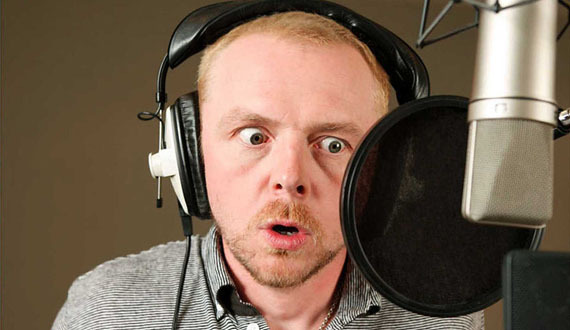 Briefly: Before the on-stage Monty Python reunion became a real thing, the film Absolutely Anything seemed like the best hope for Python fans to see the remaining members of the comedy troupe working together once more.
The film features four of the five surviving Pythons, John Cleese, Terry Gilliam, Michael Palin, and Terry Jones, all voicing aliens who give powers to a downtrodden schoolteacher. (Jones is also directing.) Now we know the teacher will be played by Simon Pegg. The film will be a live-action/CG hybrid, with the aliens not standing as the only CG elements — Pegg's character also has a dog, which will be voiced by Robin Williams, so there's probably going to be a little CG work there, too.
Back in 2010 John Oliver was going to play the lead role, but with filming now set to start in February 2014, the project has obviously taken longer than expected to come together. Oliver is busy — he'll be launching his new TV show around then — but Pegg will be more than able to bring the role to life. [Screen Daily]