Peter Jackson Says He'll Still Make That 'Tintin' Sequel After 'The Hobbit'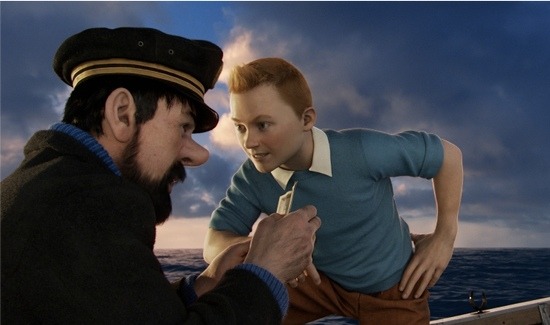 With all the work put into the three Hobbit movies, and Peter Jackson's own comments about wanting to follow the Hobbit films with smaller movies that are based on New Zealand-sourced stories, it seemed like Tintin was being hung out to dry. Wasn't Jackson going to direct the second film featuring Herge's blond young reporter?
He was, and still is. Asked about Tintin during a red carpet event, Jackson says it's just that little trip to Middle-Earth that has put the mo-cap film off.
Speaking to BadTaste.it, Jackson said,
As soon as I'm free of The Hobbit, I'll be going back into doing 'Tintin.' It was held up by The Hobbit, but we have every intention of doing another Tintin movie and it's just waiting on me to be done with these 'Hobbit' movies.
Jackson had once said that he would shoot Tintin mo-cap footage this year, but even when that statement was made it seemed unlikely. Sure, he could have snuck some work in somewhere, but these comments suggest that didn't happen. And he's said before that Tintin 2 would happen after The Hobbit, but that was two years ago, and before some other comments about going back to small films — a lot can change in two years.
When would that put the film in theaters? Probably not earlier than Summer 2016 — if this sequel followed the first film's release plan, it would likely be end of year 2016. That's later than the 2015 date Steven Spielberg once hoped for, but with 2015 becoming so crowded, it might not be bad to wait another few months.
Here's the video interview: