Jake Gyllenhaal Finds His Double In The Intense And Mysterious 'Enemy' Trailer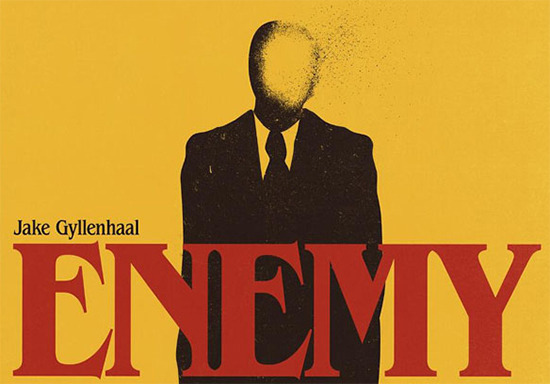 Yesterday we showed you the great poster for Enemy, the second film from the director/actor pair of Denis Villeneuve and Jake Gyllenhall. (They also made Prisoners together.) Now we've got the film's trailer, and it's a terrific piece of work. Gyllenhaal plays a teacher who finds a man who seems to be his exact double. But tracking him down doesn't lead to quite the sort of interaction the teacher expects.
The film looks like a small thriller, and a very moody one. Visually, it is oppressive, and feels completely different from Prisoners. This looks like a chance for Gyllenhaal to take some of his Zodiac impulses and push them into new territory. Check out the trailer below.
Enemy s has one of those exclusive DirecTV premieres set for February 6, and will open in theaters March 14. Yahoo has the trailer.
ENEMY tells the story of a university lecturer named Adam (Gyllenhaal) who is nearing the end of a relationship with his girlfriend Mary (Laurent). One night, while watching a film, Adam spots a minor actor who looks just like him. Consumed by the desire to meet his double, Adam tracks down Anthony, an actor living with his pregnant wife Helen (Gadon) and engages him in a complex and dangerous struggle. The film is a haunting and provocative psychosexual thriller about duality and identity, where in the end only one man will survive.