Jesse Wigutow Adapting Brian Michael Bendis' 'Fire' For Universal And Zac Efron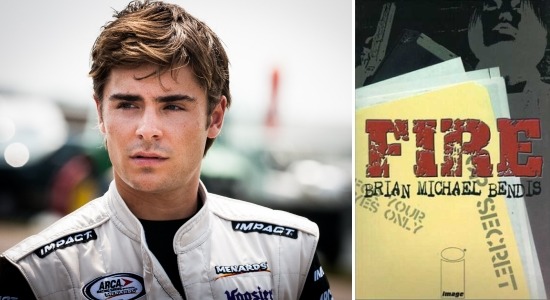 We may receive a commission on purchases made from links.
Zac Efron is finally going to get his shot at comic book heroism, thanks to Jesse Wigutow. Universal Pictures has just tapped the Tron 3 scribe to pen Fire, which Efron has been attached to produce and star in since 2010. It's an adaptation of the 1993 miniseries of the same title by Brian Michael Bendis, and sounds more Bourne than Spider-Man. Hit the jump for the latest details on the project.
Bendis' comic centers around an college kid who's recruited by the CIA. He's told that he's part of a new program that turns ordinary citizens into covert operatives, but as he digs deeper into the initiative he uncovers some disturbing secrets. Caliber Comics originally published the tale as a two-issue miniseries, and it was later collected into a single volume by Image Comics.
This is perhaps the first major step forward on this project since Bendis and Efron sold Fire to Universal nearly four years ago. At that point, Bendis was attached to write, but Wigutow's hiring suggests that that's no longer the case. Neal H. Moritz and Toby Jaffe are producing through Original Films, alongside David Engel of Circle of Confusion. Efron and Jason Barrett will executive produce. No director has been announced.
Here's a synopsis of the book, via Amazon:
Imagine that you are a shy, quiet college student. Just an average guy trying to get through each day as best he can. Then your government contacts you. They want you to be part of an experiment in the art of human covert operations. Instead of creating an agent from someone within their own ranks, they want to create an agent from nobody, from scratch, from you! Loosely based on events in the American intelligence community during the Reagan administration, Fire tells the unique and powerful story of a young man's journey through the complex world of international intelligence. Fire was Bendis' first major work and helped him attract and develop a new audience for crime graphic novels that he would further challenge in later works such as Jinx, Goldfish, Torso, and Powers.