Amanda Seyfried Takes Over For Emma Stone In 'He's F*ckin' Perfect'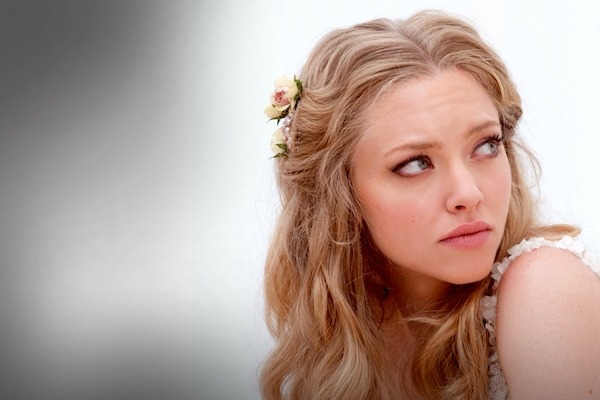 While some actors seem to be forever pigeonholed into one genre or another, Amanda Seyfried has proven over the course of her decade-plus career that she can do them all: soap opera, teen comedy, modern noir, supernatural horror, sci-fi, thriller, romantic drama, musical, animated children's feature, even a Western. So she seems as well equipped as anyone to try and breathe life into a genre that doesn't get much love in Hollywood these days.
Seyfried has just boarded He's Fuckin' Perfect, a romcom being produced by Will Ferrell and Adam McKay and directed by Funny or Die alum Jake Szymanski. If the title rings a bell, that may be because we first reported on it two years ago when Emma Stone was linked to the role. Plot details and more after the jump.
The script comes from McKay's former assistant Lauryn Kahn. It earned her a spot on the 2011 Black List and a $1 million deal with Fox 2000, and attracted the attention of Stone. But the actress eventually moved on, and not much progress was made after that. Universal took over the project earlier this year.
Seyfried's upcoming slate is quite varied, as usual. She has already wrapped Seth MacFarlane's comedy Western A Million Ways to Die in the West and is now shooting While We're Young with Noah Baumbach. After that, she'll move on to Z for Zachariah, a sci-fi adaptation by Craig Zobel, and Three Little Words, a drama by James Mangold. There's no word yet on when He's Fuckin' Perfect will start shooting.
[Source: THR]