Andy Serkis's Mo-Cap 'Animal Farm' Will Shoot In 2014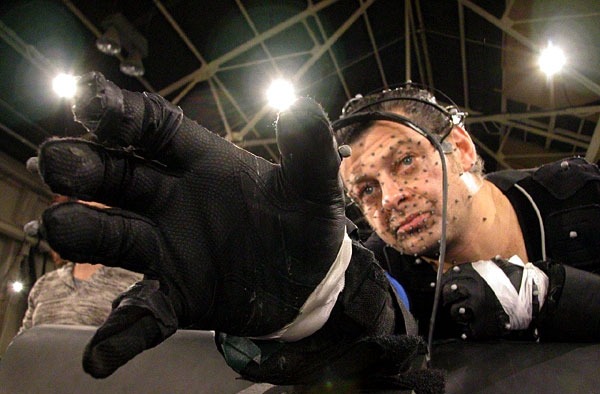 A motion-capture adaptation of George Orwell's Animal Farm seems like one of those concepts that could easily go awry, but if anyone should be able to pull it off it's Lord of the Rings and Rise of the Planet of the Apes star Andy Serkis.
After putting in time as a second unit director on the Hobbit trilogy, Serkis set the fable as his feature directorial debut last year. He's been plugging away at it ever since, and now says he plans to shoot the "fairly unique" project sometime next year. Hit the jump for more details, along with a minor update on the Serkis-produced The Bone Season.
Serkis also spoke a little bit about what makes his spin on Animal Farm special.
What we're trying to do is fairly unique. It's going to be entirely performance captured, so rather than photographing real animals and showing them with talking mouths, it will all be generated by the interaction between the actors playing those roles...the physicality and facial expressions of all the animals will come directly from actors' performances.
As for who'll play those roles, Serkis teased that he had "a great cast" lined up but wouldn't name any names. The stars should be announced sometime next year, once financing for the $50 million film is finalized. He did, however, reveal that artist Michael Kutsche (Thor, Oz The Great and Powerful, Maleficent) was working on the film.
Although Animal Farm will be the first-ever film by Serkis' company Imaginarium, the company already has a follow-up in place. Several weeks ago they announced that they'd picked up the rights to The Bone Season, a supernatural dystopian YA novel. Serkis said that the film was still in the very early stages of development. "At the moment we're looking for writers and directors," he said.