'HitRECord On TV' Trailer: The Joseph Gordon-Levitt Variety Half-Hour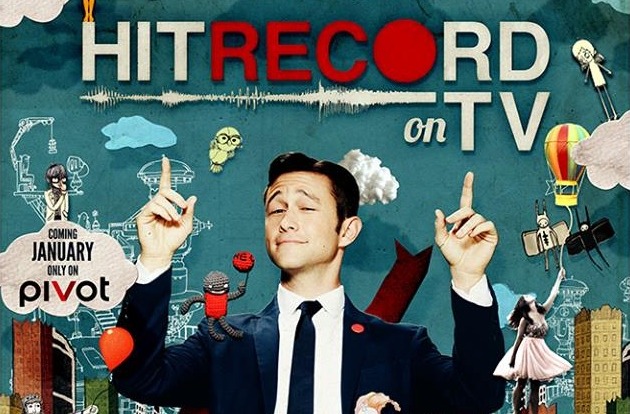 Having taken over the big screen to the point where it seems like no big-budget pic gets made anymore without his name entering the mix, Joseph Gordon-Levitt is now turning his attention back to the small screen.
His production company HitRECord has just released a new trailer for their series, the rather simply-titled HitRECord on TV. The half-hour variety is set to debut later this winter. Check it out after the jump.
Gordon-Levitt isn't new to TV. He got his first credits as a child star guest-starring on various television series, and he spent much of his teen years starring on the NBC sitcom 3rd Rock From the Sun. Needless to say, however, HitRECord on TV is a very different type of show.
Unlike a traditional production company, HitRECord is an open community that invites artists of all stripes — writers, musicians, illustrators, photographers, video editors, you name it — to collaborate on creative projects of all sorts. The TV show, which Gordon-Levitt will host, will continue in a similar vein by highlighting various works created by HitRECord community members.
Even the marketing campaign is done in the same warm, cooperative spirit, as evidenced by this poster featuring work by a number of different HitRECord artists.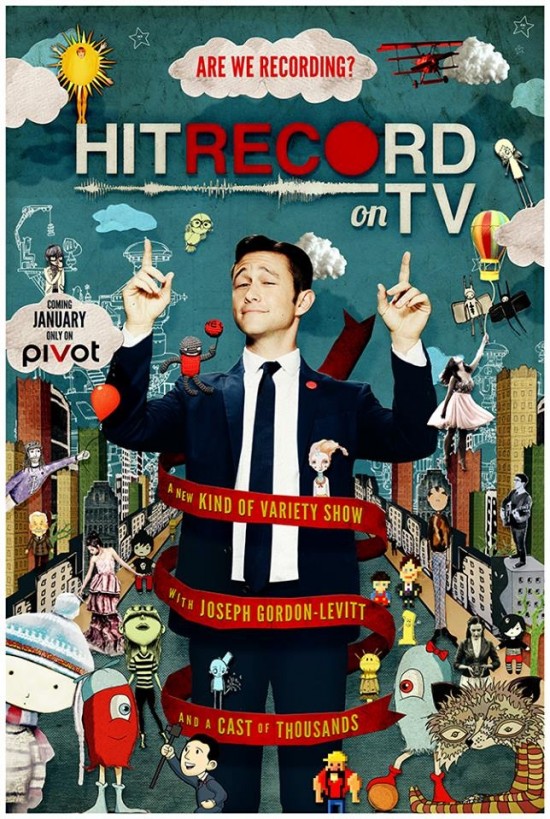 As described by Gordon-Levitt on his YouTube page, HitRECord on TV is "a half-hour variety show with short films, live performances, music, cartoons, and of course, MORE!" Each episode will center around a theme, such as "the road," "snow," "outsiders," "childhood," or "Halloween." The series is set to debut Saturday, January 18 at 10 PM on Pivot.
And yes, you can still join in on the fun if you're interested — head to hitrecord.org to join Gordon-Levitt's network of creatives.
For a more in-depth idea of how this series will work, check out the original announcement video for HitRECord on TV below.