Marc Webb And Cast Provide Commentary For 'The Amazing Spider-Man 2' Trailer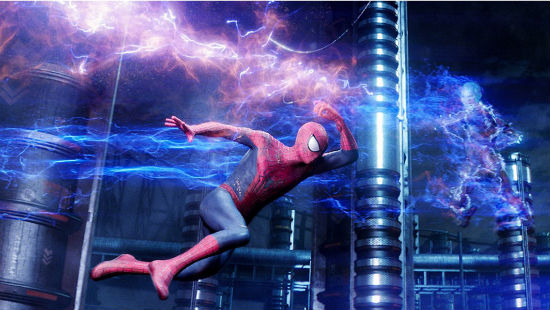 The first trailer for The Amazing Spider-Man 2 hit this morning, and whatever you think it suggests about the movie being advertised, there's certainly a lot of stuff to talk about in those couple minutes. And so director Marc Webb and his primary cast, Andrew Garfield, Emma Stone, and Jamie Foxx, have obliged, by commenting on key elements of the trailer. Below, you can watch a video that pauses the trailer often so that the creators can talk about what's going on.
Webb talks about the need to walk a line between bringing characters to life with characteristics and suits that feel "of this world," which may not be what was drawn on the page (think Rhino) and Stone discusses her first time playing a character for the second time.
Perhaps the most significant comment, however, is the following, from Webb:
The big prominent villain in this film is Electro, but there are many adversaries that Spider-Man's gonna have to face. But the evil empire — the consistent thing between them all — is the evil empire known as OsCorp, or what's becoming this evil empire. That's something that may inform people's viewing of the trailer. 
Here's the trailer with commentary, thanks to Total Film: