'Life Of Pi' Writer David Magee To Script 'The Chronicles Narnia: The Silver Chair'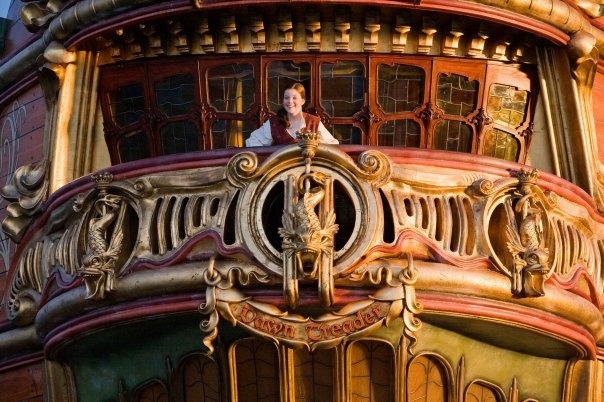 In an era when most major film franchises are pushing out a film a year — or even more, in the case of the Marvel Cinematic Universe — The Chronicles of Narnia has gone at a remarkably relaxed pace. The first film, The Lion, the Witch, and the Wardrobe, was released in 2005, followed three years later by Prince Caspian and then two years after that by The Voyage of the Dawn Treader.
Now, three years after the last entry, producers are slowly but surely getting the pieces in place for a fourth. Life of Pi screenwriter David Magee has just been brought on to write The Chronicles of Narnia: The Silver Chair, which entered development earlier this year. Get the latest details on the project after the jump.
It's also unclear which, if any, of the stars from the earlier films will return. In C.S. Lewis' original novel, none of the Pevensies (who were the main characters in the three prior volumes) appear in The Silver Chair, but it's always possible that Magee could tweak the storyline to better suit the typical film franchise formula. Or, given the time that has passed since the last film, this could almost be a reboot of sorts for the franchise, since it doesn't strictly need to feature some of those characters whose actors have now grown out of their roles.
While the first Narnia movie earned a respectable $291 million at the domestic box office, its two sequels have fared far worse, drawing only $141 million and $104 million in the U.S., respectively. Nevertheless, the series has grossed over $1.5 billion in total thanks to strong overseas grosses. (To be fair, The Lion, the Witch, and the Wardrobe accounts for about half of that impressive figure.)
Magee's screenwriting credits include Life of Pi, Miss Pettigrew Lives for a Day, and Finding Neverland. In a statement, he expressed his affection for Lewis' fantasy world. "I have always loved The Chronicles of Narnia and I endlessly imagined myself finding my own passage into Narnia someday," he said. "All these years later, I'm getting to fulfill that wish just a little bit by writing the film adaptation of The Silver Chair and could not be more excited about it."
[Source: Deadline]