'Devil's Due' Trailer: The Antichrist Is Coming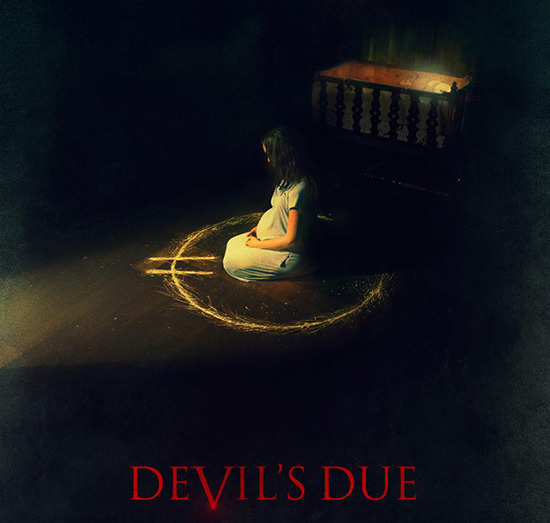 Fear is linked to the unknown, and related to change, and as such the birth of a child is one of the prime concerns in movie horror. There are so many questions that can drive simple uncertainty into realistic fear. "What will my life be like after the kid is born? What if I don't know how to parent? What if I ruin my kid? What if my kid is a sociopath even though I'm a great parent?" And so on. Fear of childbirth has been painted on the screen dozens of times; the mainstream popularity of horror as a cinematic genre can be directly traced to one example, Roman Polanski's Rosemary's Baby.
I don't think it's unfair to Devil's Due to say it probably isn't any Rosemary's Baby. Not many films are. But this one comes from directors Matt Bettinelli-Olpin & Tyler Gillett, one half of the collective known as Radio Silence; they created the last segment of V/H/S. That worked well, and the actual scenes of horror in the teaser trailer below are eye-catching. Given that we're pretty familiar with the "evil pregnancy" idea, how far will this film go? 
Devil's Due hits on January 17, 2014.
After a mysterious, lost night on their honeymoon, a newlywed couple finds themselves dealing with an earlier-than-planned pregnancy. While recording everything for posterity, the husband begins to notice odd behavior in his wife that they initially write off to nerves, but, as the months pass, it becomes evident that the dark changes to her body and mind have a much more sinister origin.