Peter Jackson's Latest 'Hobbit' Video Blog Dives Deep Into 'The Desolation Of Smaug'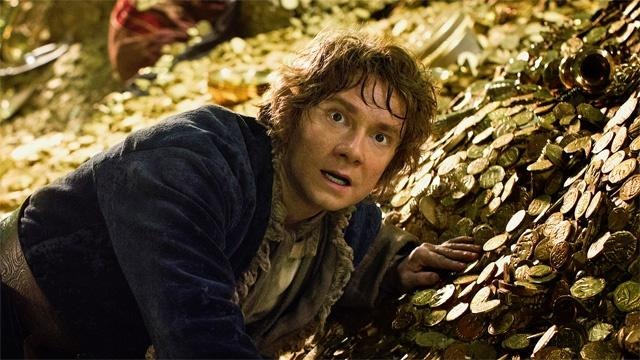 Things are about to get all Hobbit up in here. A week from today, fans will be piling into theaters to watch the second film in Peter Jackson's Hobbit trilogy, The Hobbit: The Desolation of Smaug. Reviews come out this weekend, interviews will be published, it's all about to get nuts with the film so close to release.
Seems like the perfect time to Jackson to release the 13th installment in his running Hobbit video diary. This one shows lots of behind the scenes action of this second film, including filming the scenes with Smaug, the character's look and much more. There's even some Benedict Cumberbatch in there! Check it out below.
Thanks to Jackson for the video.
The Hobbit: The Desolation of Smaug opens December 13 with late night screenings and marathons on the 12th. Our review will run on Sunday.