Lars Von Trier's 'Nymphomaniac' Gets Two U.S. Release Dates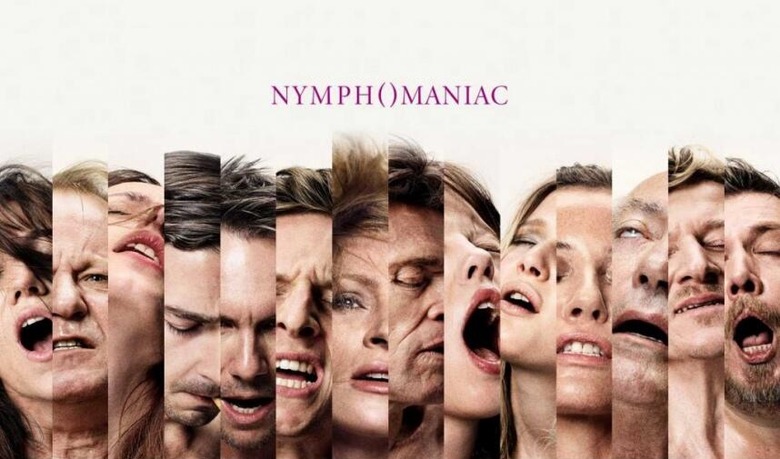 One thing that's remained unclear through all the chatter about the two different cuts of Nymphomaniac in existence, and Lars von Trier's feelings about the shorter version, and potential distribution plans for the longer version, is when, exactly, U.S. audiences would get to see this gloriously NSFW sexual epic.
Magnolia's been set to distribute for some time now, but has only now gotten around to setting a Stateside premiere date. Or rather, two Stateside premiere dates. Hit the jump for all the details on the film's American release.
The version coming out next spring is presumably shorter four-hour cut, as opposed to von Trier's five-and-a-half-hour director's cut. Producer Louise Vesth told press last week that the briefer version would be distributed first, and that it'd be up to the individual distributors in various markets to "decide for themselves how they will put the uncensored one out."
As of now, we don't know if or when the longer version will land in the U.S. That edit is said to be more explicit, with "more close-ups of genitals." (Hooray?) But voyeurs needn't worry about getting enough naked celebrity bang for their buck, as the short version reportedly still has "a lot of nudity and sex."
Nymphomaniac stars Charlotte Gainsbourg as Joe, a self-diagnosed nymphomaniac who is found beaten and left for dead in an alley. A bachelor named Seligman (Stellan Skarsgård) finds her and takes him in, and she regales him with her erotically charged life story.Part One covers Joe's early life and also stars Shia LaBeouf, Christian Slater, Uma Thurman, Sophie Kennedy Clark, Connie Nielsen, and Udo Kier, plus Stacy Martin as a younger version of Joe. Part Two moves into Joe's adult life, and features Jamie Bell, Willem Dafoe, Mia Goth and Jean-Marc Barr along with Gainsbourg, Skarsgård, Martin, and LaBeouf.