Peyton Reed Directing 'The Fifth Beatle', About The Man Behind The Iconic Band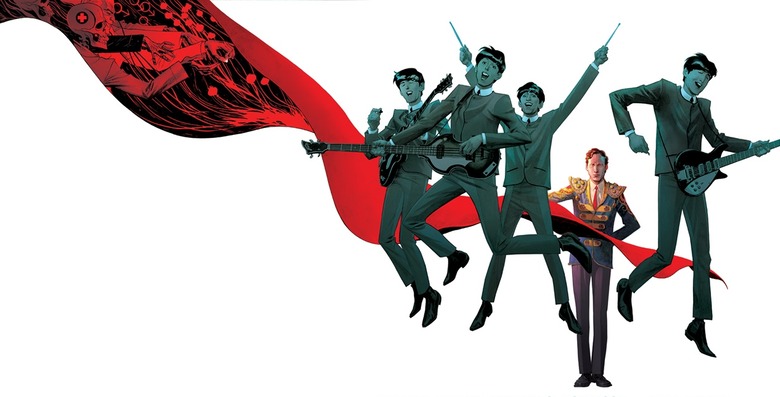 The name Brian Epstein may not immediately ring a bell, but if you've ever hummed along to "Hey Jude" or nodded your head to "Yellow Submarine," you're definitely familiar with his work. Epstein is the visionary manager who discovered the Beatles when they were just a local band in Liverpool, and guided the Fab Four to unprecedented fame.
While Epstein doesn't get a fraction of the attention that John, Paul, George, and Ringo do, his life is pretty fascinating in its own right. Now a new movie aims to shed some light on the guy behind the guys. Peyton Reed has just signed on to direct the Epstein biopic The Fifth Beatle, based on the graphic novel written by Vivek Tiwary and illustrated by Andrew Robinson. Hit the jump for more details.
Tiwary has said that he envisions The Fifth Beatle as "less a music bio and more of an inspirational human-interest story about an outsider." Epstein was, as the website puts it, "homosexual when it was a felony to be so, Jewish at a time of anti-Semitism, and from Liverpool when it was just a dingy port town."
That uniquely bittersweet experience was what drew Reed to the project. "I'm a lifelong Beatles fan, obviously, but it's Brian's fascinating life that really blew me away and drew me to this project," he said. "He's the ultimate outsider who, against all odds, became the ultimate insider. He was responsible for shepherding the most popular artistic expression of 'love' in the history of modern culture, and yet he wasn't allowed to express his own love during that time."
Reed's feature directing credits include Bring It On, Down With Love, The Break-Up, and Yes Man. His next step for The Fifth Beatle will be to find a leading man, as production is slated to begin next year.
The official synopsis for the movie is as follows:
THE FIFTH BEATLE recounts the untold true story of Epstein, the brilliant visionary who discovered The Beatles and helped guide the band to international stardom as their manager, securing their first record deal at a time when no one else was interested, and successfully bringing them to the world stage with a scale and scope no music impresario had ever attempted. Epstein's boast – "The Beatles will be bigger than Elvis!" – seemed absurd in 1961, but proved humbly prophetic by 1967. When he died at the age of 32, he was an extremely successful artist manager and entertainment impresario, but a painfully lonely young man.
Here's a trailer for the book, which should give you some sense of the style, tone, and themes.